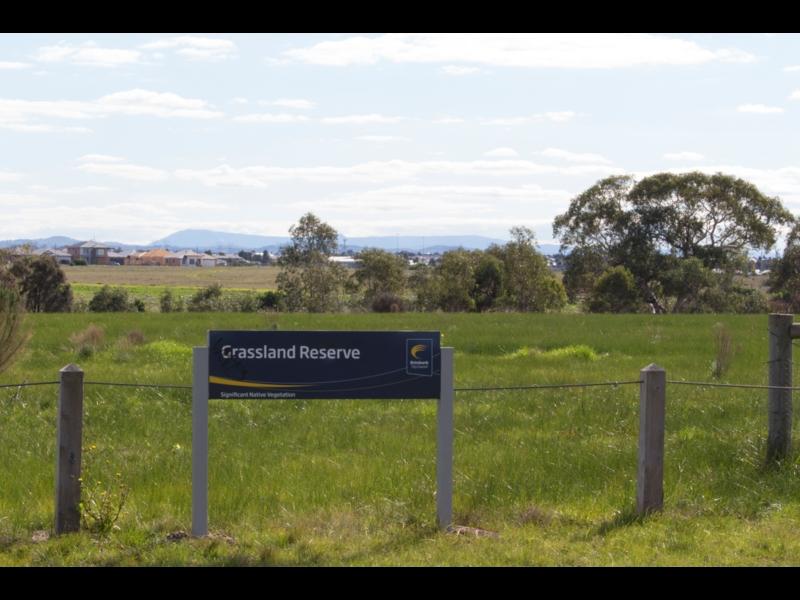 Area Data
https://grasslands.ecolinc.vic.edu.au/sites/default/files/Isabella%20Williams%20Grassland%20Reserve.geojson
Description
A flat grassland between Koroit Creek and residential houses immediately north of Isabella Williams Memorial Reserve that has been subject to various disturbances in the past. Prior to urbanisation in the 1990's  there were many areas of native grassland nearby including on the opposite side of Koroit Creek in Burnside, along road and transmission reserves and the site of Brimbank Central Shopping centre 
Location
Eastern side of Kororoit Creek in the suburb of Deer Park
Facilities
The southern section of the reserve contains a  regional playgound  featuring a volcano, toilets, shade shelters, barbeques, display gardens with indigenous flora and a car park. 
Manager
City of Brimbank Conservation Team
History
Isabella Williams Reserve was identified by Brimbank Council in 2008 as being the site of a District Park with associated infrastructure. Prior to masterplanning, the reserve was undeveloped, never subject to high usage and was used primarily by trail bike riders. In 1998, fencing was installed to remove mowing and reduce trail bike and other vehicle damage to an area of native grassland in the reserve.
Signifigance
The site supports a crtically endangered vegetation community and Pimelea spinescens a critically endangered plant species
Flora Species
Acaena echinata, Aira caryophyllea, Arctotheca calendula, Asperula conferta, Austrostipa scabra, Austrostipa spp., Avena barbata, Brassica fruticulosa, Briza minor, Calocephalus citreus, Cerastium glomeratum, Cheilanthes austrotenuifolia, Chrysocephalum apiculatum, Convolvulus angustissimus, Conyza bonariensis, Conyza sumatrensis, Crassula sieberiana, Ehrharta longiflora, Enchylaena tomentosa, Epilobium billardierianum, Epilobium hirtigerum, Erodium cicutarium, Erodium moschatum, Erodium spp., Eryngium ovinum, Fumaria muralis, Gamochaeta purpurea, Helichrysum luteoalbum, Helminthotheca echioides, Hypochaeris glabra, Hypochaeris radicata, Isolepis marginata, Juncus bufonius, Juncus pallidus, Lactuca serriola, Lolium multiflorum, Lysimachia arvensis, Malva nicaeensis, Medicago polymorpha, Medicago truncatula, Modiola caroliniana, Moraea setifolia, Nassella neesiana, Nassella trichotoma, Oxalis pes-caprae, Petrorhagia dubia, Pimelea humilis, Pimelea spinescens, Plantago gaudichaudii, Plantago lanceolata, Polygonum aviculare, Reseda luteola, Romulea minutiflora, Romulea rosea, Rytidosperma spp., Senecio phelleus, Sonchus oleraceus, Spergularia rubra, Themeda triandra, Trifolium lappaceum, Veronica gracilis, Vicia sativa, Vulpia bromoides.
Fauna Species
No fauna surveys have been conducted