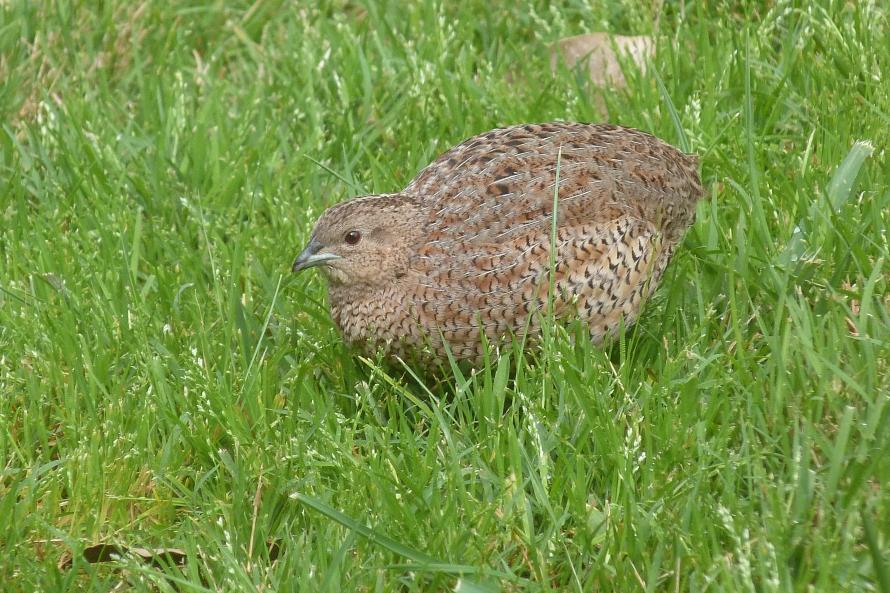 ---
Details
Type
Group
Other Common Names

Swamp Partridge, Swamp Quail

Biology

Breeding season: August to May. Clutch size is seven to ten. Nest is a scrape on the ground, lined with grass, hidden in thick grasses under overhanging vegetation, not far from water. Both sexes incubate eggs. Young leave the nest straight after they hatch. Quails rarely fly, preferring to hide unless an intruder flushes them; then they fly low to the ground, with a rapid whirring flight.

Distinctive Markings

White streaks and barring across the back.
Taxonomy
Phylum
Class
Order
Family
Genus
Species
A group of quails is called a covey.
---
Interesting Facts
Diet

Omnivore. Feeds on seeds and green shoots, but also on insects.

Habitat

Found in grasslands, wetlands and agricultural areas.

Native Status