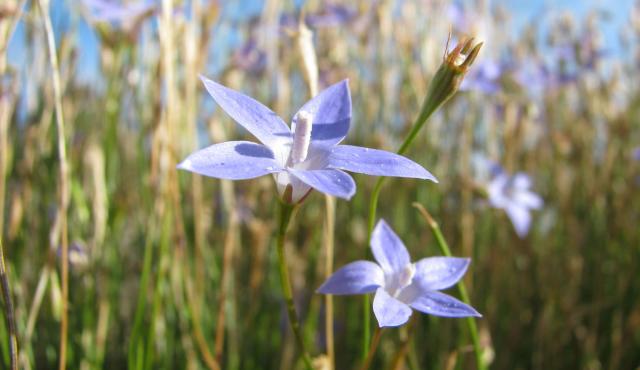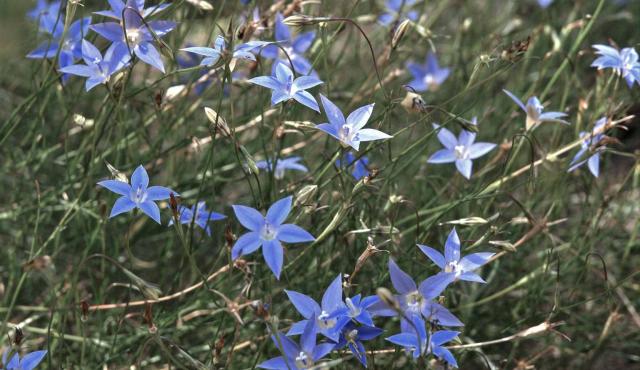 Tufted erect herb with many stems to 40 cm tall. Roots are spreading rhizomes. Leaves grey-green, narrow and sometimes hairy. Small bell-shaped flowers (1.5 cm), blue on the inside and yellowish brown outside, are held in loose clusters at the end of stems.
---
Details
Flora Type
Distinctive Features

The outside of the bell-like bright blue, five petalled flowers is cream-yellow to brownish. Lower leaves opposite in pairs.

Biology

Perennial. Grows mainly on the drier parts of the grassland, on stony rises or escarpments, and woodlands on clay soils, often derived from basalt.

Native Status
Flowering Time

Flowers most of the year.
Taxonomy
Phylum

Tracheophyta (Vascular Plants)

Class

Magnoliopsida (Flowering Plants)

Order
Family
Genus
Species