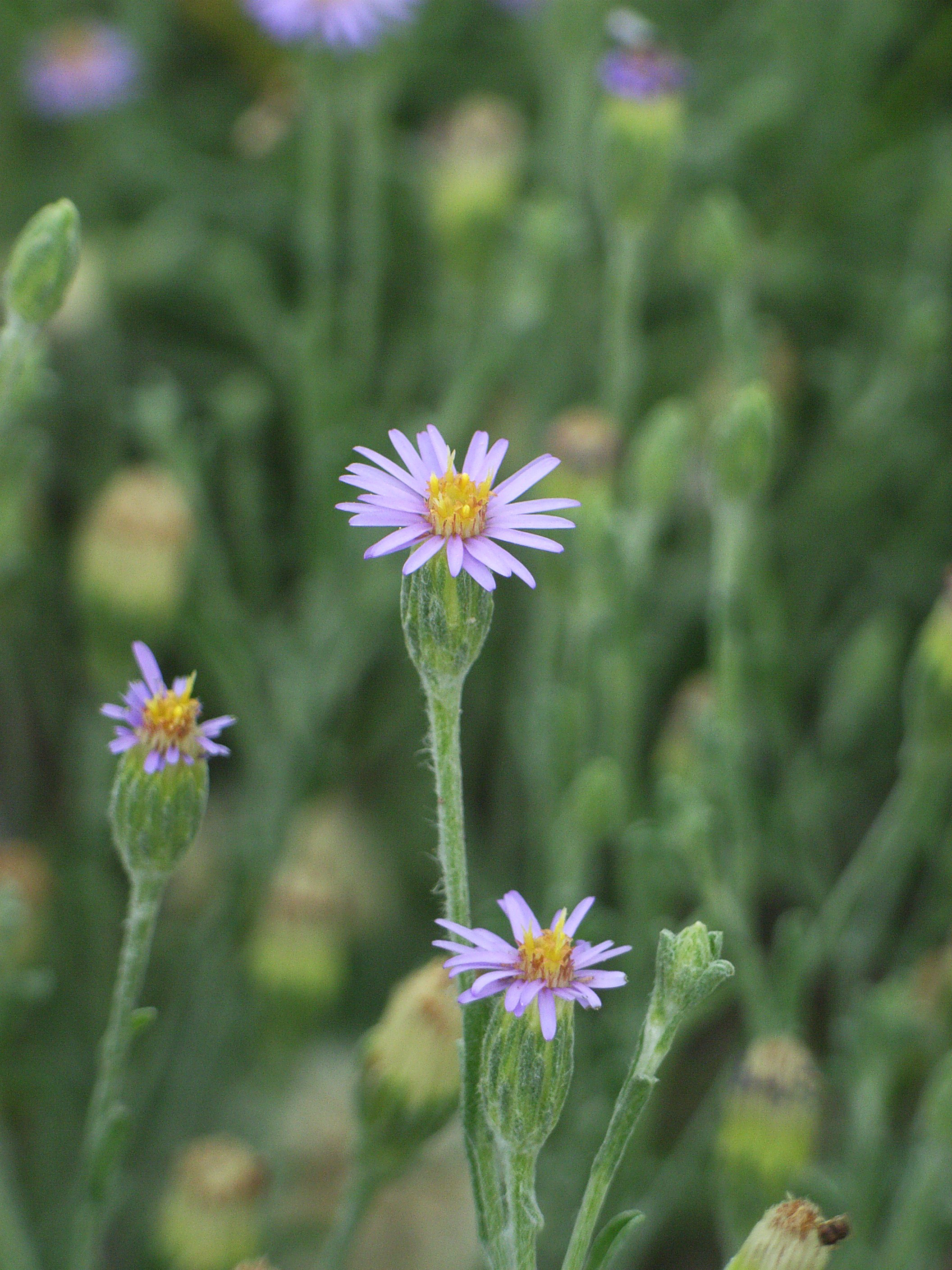 Rounded much-branched perennial herb or subshrub to 40 cm. Stems and leaves covered with dense white cottony hairs. Small daisy flowers with mauve petals (ray florets) and fluffy seedheads.
---
Details
Flora Type
Distinctive Features

Broad leaves up to 4 cm usually folded together lengthways, with two pairs of teeth in the margin at the broadest part of the leaf. Fine white woolly hairs on stem and leaves.

Biology

Perennial herb or subshrub. Short-lived. Grasslands on loam soils and on limestone-derived soils, and in a range of woodlands and forests. Fluffy seeds dispersed by wind.

Native Status
Flowering Time
Taxonomy
Phylum

Tracheophyta (Vascular Plants)

Class

Magnoliopsida (Flowering Plants)

Order
Family
Genus
Species
Some can only be identified using a hand lens looking at the shape and texture of the seed. After the Italian fungi expert Carlo Vittadini (1800-1865). Listed as threatened in Tasmania.
---
Interesting Facts
Similar Species

Very similar to V. cuneata but distinguished by white soft cottony hairs on the stem and leaves whilst V. cuneata has stiff straight hairs.

Native Status