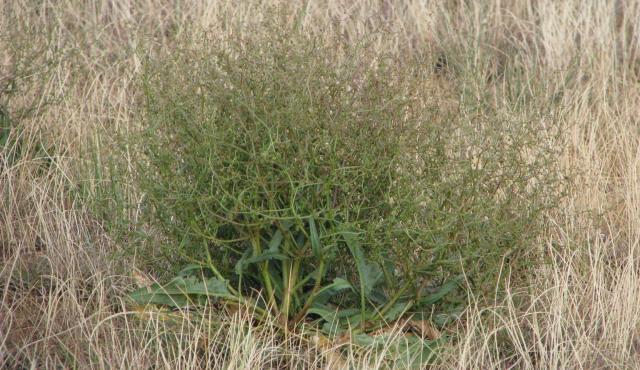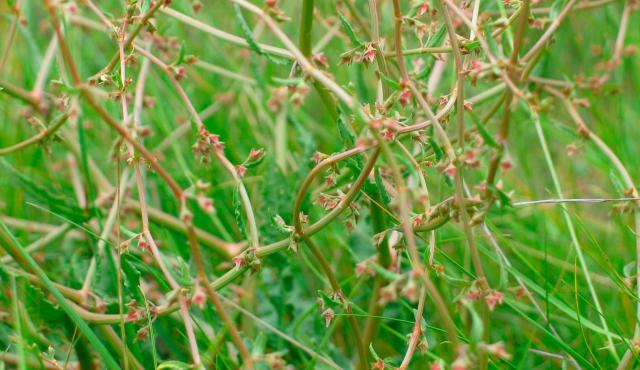 Tumbleweed-like wiry plant made up of a tangled growth of thin branches. Leaves very thin. Flowerheads are widely spaced clusters of 4-5 tiny flowers.
---
Details
Flora Type
Distinctive Features

Turns red in summer and flowerhead turns into a windblown tumbleweed. Looks similar to weedy Rumex species.

Biology

Perennial. Damp places on heavy clay soils on grassy plains. Regrows in winter each year. The branches often break off at ground level and are blown about by the wind.

Native Status
Flowering Time
Taxonomy
Phylum

Tracheophyta (Vascular Plants)

Class

Magnoliopsida (Flowering Plants)

Order
Family
Genus
Species
Rumex is an old Latin name for the introduced Wrinkled Sorrel Rumex rugosus which is an edible green salad vegetable.The seed has hooks for attaching to the fur of passing animals.
---
Interesting Facts
Similar Species

Rumex dumosus var. dumosiformis is very similar with a slight difference in the shape of the burr. It may not be a distinct variety and requires more study.

Native Status