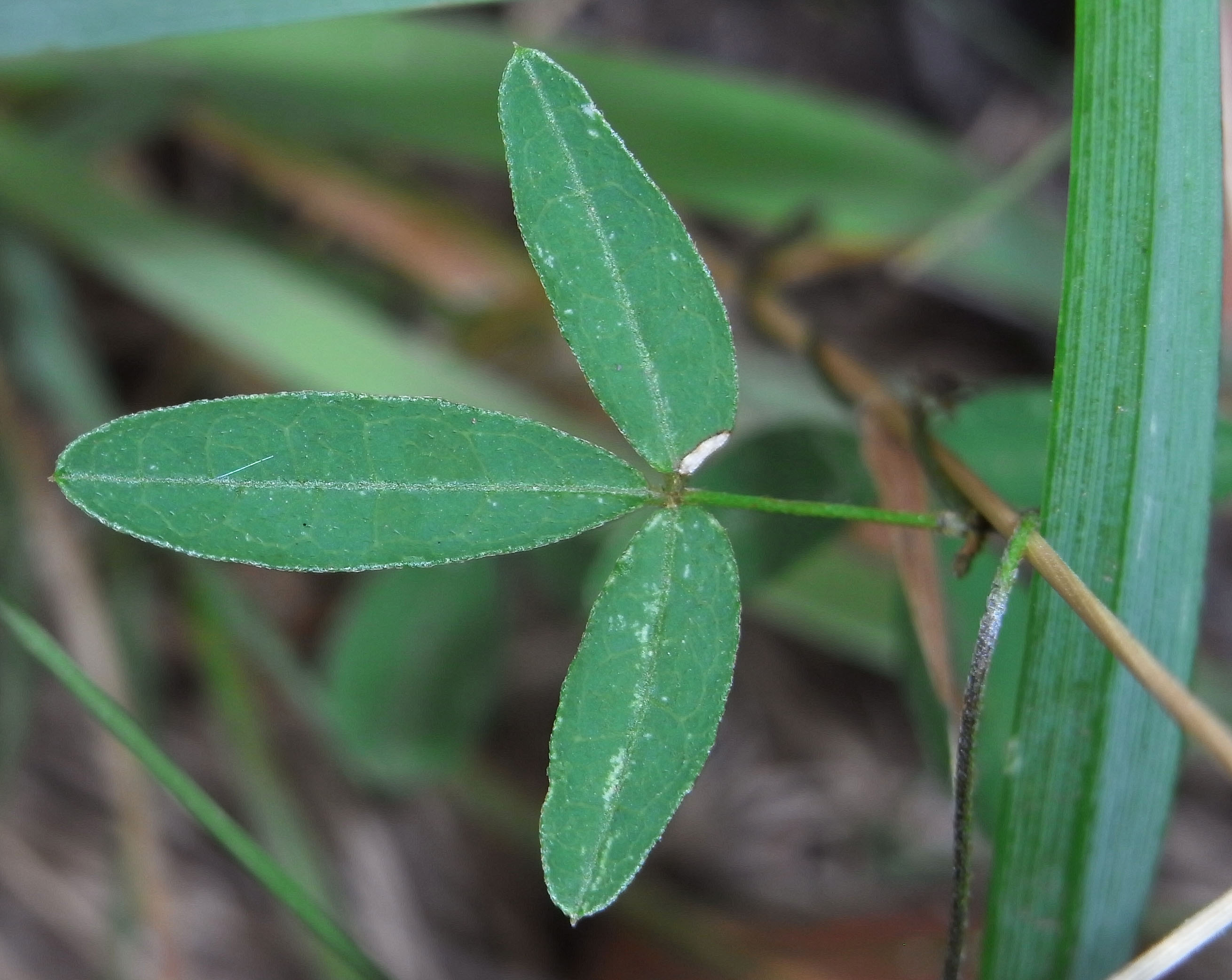 Twining herb with long stems. Leaves variable in size and shape. Flowers are small pea flowers from pale pink through mauve to pale blue, held in small loose clusters near the upper leaves. Seed pods are 3-4 cm long, usually hairy and almost black at maturity.
---
Details
Flora Type
Distinctive Features

Long twining stems. Leaves narrow and long or lance-shaped.

Biology

Perennial. Has a woody rootstock but the stems are slender and delicate and susceptible to grazing. The flowers are a source of nectar and pollen for native insects, including bees and wasps, and the leaves are food for caterpillar species.

Native Status
Flowering Time

all year, mainly in spring
Taxonomy
Phylum

Tracheophyta (Vascular Plants)

Class

Magnoliopsida (Flowering Plants)

Order
Family
Genus
Species
The genus Glycine includes the soybean, a plant of major importance worldwide.
---
Interesting Facts
Similar Species

G. tabacina and G. clandestina look similar but the length of the leaflet stalks differs. In G. tabacina the middle leaflet has a longer stalk than the two either side. In G. clandestina, all three leaflet stalks are about the same length.

Native Status