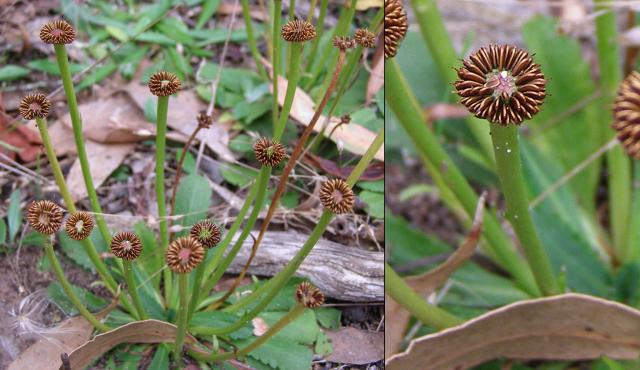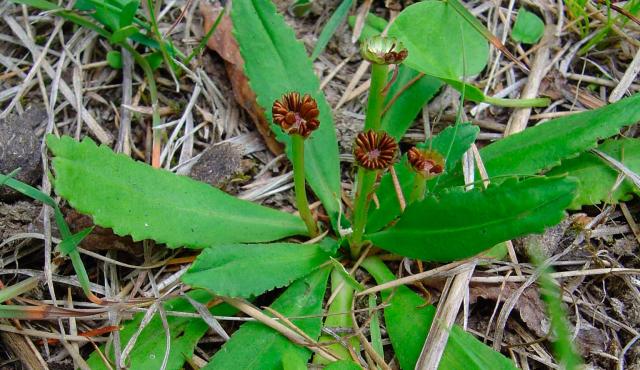 Small herb up to 20 cm tall by 10 cm wide. Leaves dull green, up to 60 cm long, arranged in a rosette. Single brownish-green daisy-like flowerheads with >35 petal-like bracts tinged dark-red, held upright.
---
Details
Flora Type
Former Scientific Name

Solenogyne gunnii var. belliodes, Lagenophora gunnii.

Distinctive Features

Rosette of leaves that have rounded teeth on their margins. Flowerheads held on short stout stems less than 5 cm high. Plant not hairy, or may have hairs along leaf margins. Wavy leaf margins with >13 teeth towards the tip.

Biology

Perennial. Grows in depressions in moist soils and disturbed areas.

Native Status
Flowering Time
Taxonomy
Phylum

Tracheophyta (Vascular Plants)

Class

Magnoliopsida (Flowering Plants)

Order
Family
Genus
Species
Favoured by mowing or slashing, which reduces crowding out by taller grasses. Short stature and prostrate form also protect it from grazing.
---
Interesting Facts
Similar Species

Often co-exist with S. gunnii which is softly hairy all over and has fewer (<30) small petals making up the daisy flower than S. gunnii.

Native Status