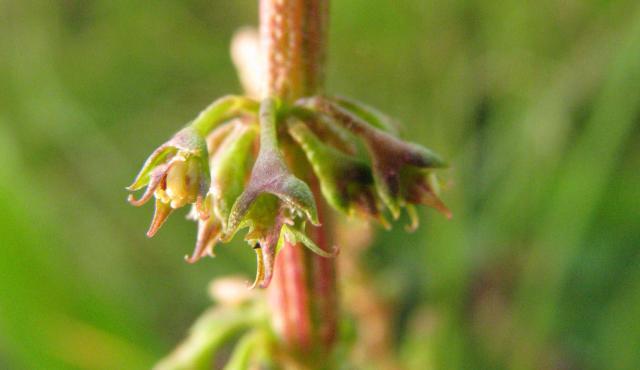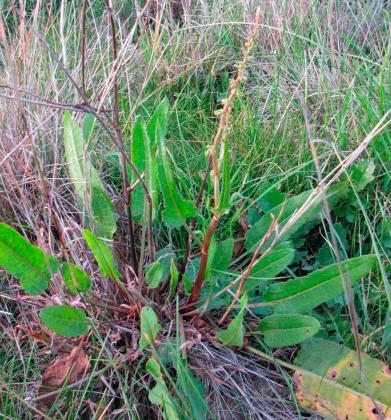 An erect herb growing to a height of 90 cm. Oblong to lanceolate shaped leaves on long stalks, 5-8 small, greenish-red flowers arranged in widely spaced rings (whorls) along leafless stems.
---
Details
Flora Type
Distinctive Features

Fruiting segments are triangular with 3-5 hooked teeth and a hooked tip. Leafless in the upper two-thrids of the plant.

Biology

Perennial. Widespread and common along rivers, creeks and wet places. Wind-pollinated. Hooked seeds are dispersed by adhesion on clothing or animal fur. Also NZ, Timor, New Guinea and Java. Introduced into Europe accidently as a contaminant on wool.

Native Status
Flowering Time
Taxonomy
Phylum

Tracheophyta (Vascular Plants)

Class

Magnoliopsida (Flowering Plants)

Order
Family
Genus
Species
Rumex is an old Latin name for the introduced Wrinkled Sorrel Rumex rugosus which is an edible green salad vegetable.Important in indigenous medicines. Rich in Vitamin C and can be used as leafy greens but only in small amounts.
---
Interesting Facts
Similar Species

Hybridises with Narrow-leaf Dock R. tenax which has different seedpod or burr characteristics.

Native Status