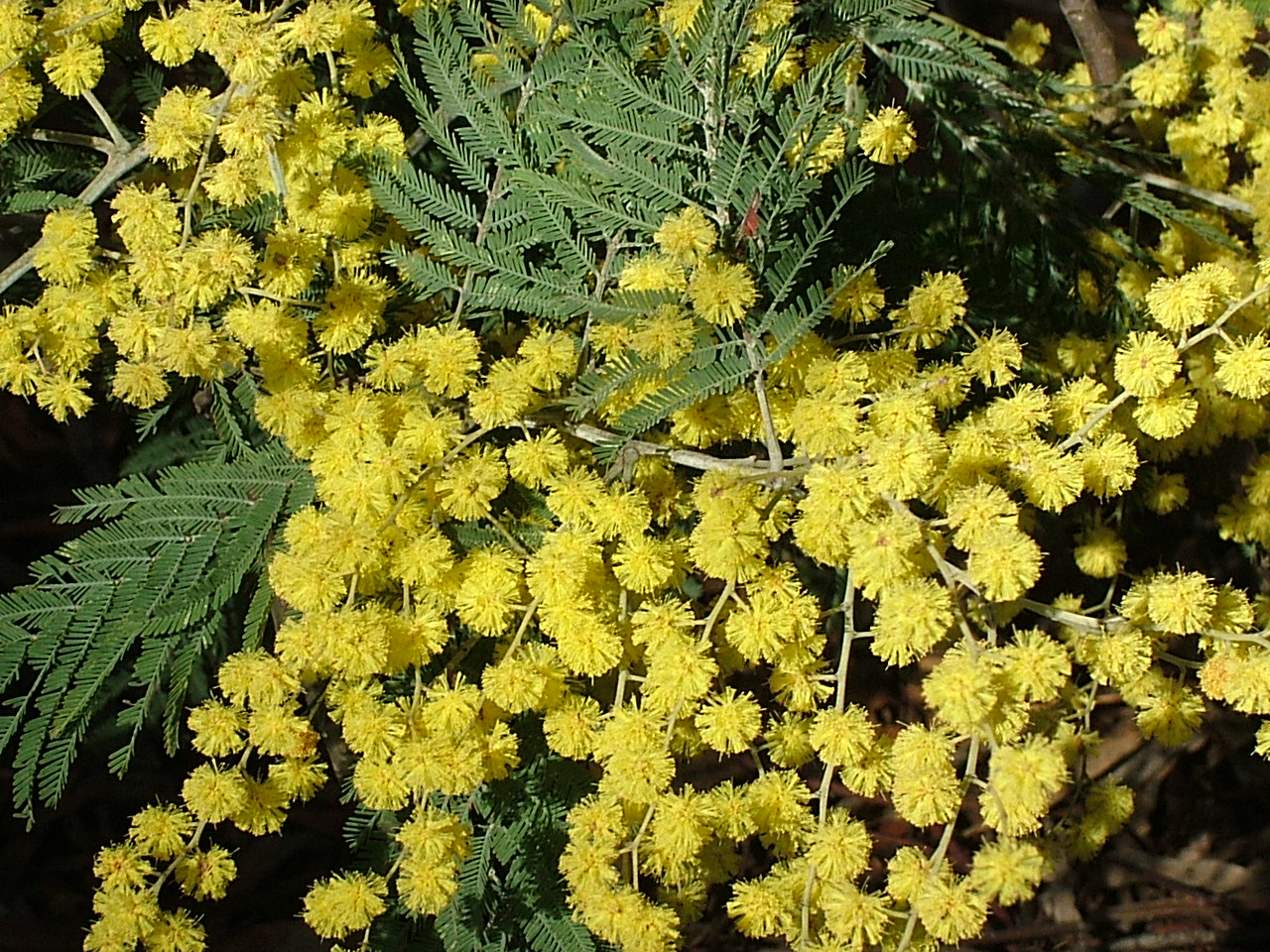 Small to medium-sized greyish-green tree with mottled bark. Twice-divided (bipinnate) downy grey-green leaves with 8-20 pairs of leaflets. Bright yellow flowers.
---
Details
Flora Type
Former Scientific Name

A. dealbata var. dealbata

Distinctive Features

Raised gland at the junction of each pair of leaflets. Straight flattish purplish-brown seed pods, often with a whitish waxy bloom.

Biology

Perennial. Occurs in a variety of habitats and is common along watercourses and in higher rainfall areas.

Native Status
Flowering Time
Taxonomy
Phylum

Tracheophyta (Vascular Plants)

Class

Magnoliopsida (Flowering Plants)

Order
Family
Genus
Species
Bark was used by the Aboriginal people for making string and a containers. Gum was used as food and medicine, along with ash and bark.
---
Interesting Facts
Similar Species

Similar to Black Wattle A. mearnsii but has an additional oil gland between the pairs of leaves. It flowers later in the season than A. mearnsii.

Native Status