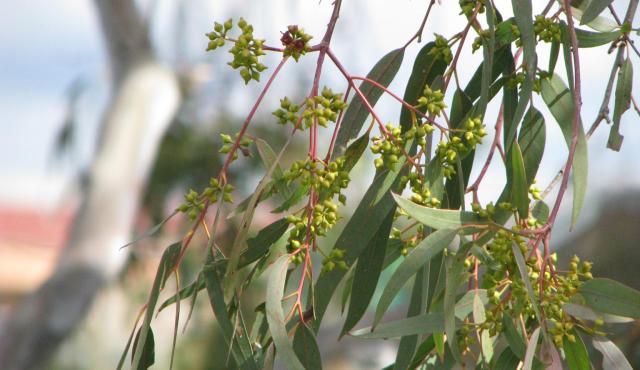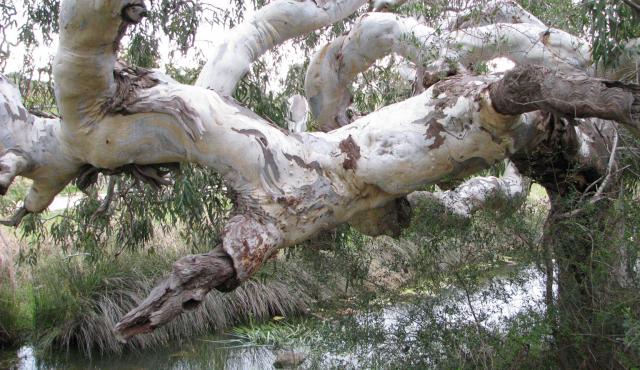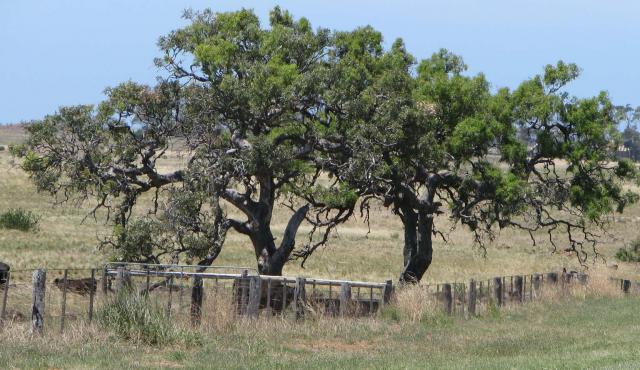 Medium-sized tree, commonly up to 20 m, but may reach 45 m in height, with thick trunk and heavy branches. Smooth bark except near the base of the trunk where it is often rough. The bark colour ranges from white and grey to red-brown. Adult leaves vary in length from 9-20 cm and are often pale and greyish-green in colour. Juvenile leaves are grey-green. Buds are in clusters of 5-10 with contracting pointed caps like a pixie hat.
---
Details
Flora Type
Distinctive Features

Fruit on slender stalks with a domed disc with usually four projecting valves.

Biology

Perennial. One of the most widespread eucalypts. Extensive throughout all mainland Australian states, commonly along inland rivers or dry watercourses and on floodplains. Prefers deep moist subsoils with clay content.

Native Status
Flowering Time

Flowering time is variable.
Taxonomy
Phylum

Tracheophyta (Vascular Plants)

Class

Magnoliopsida (Flowering Plants)

Order
Family
Genus
Species