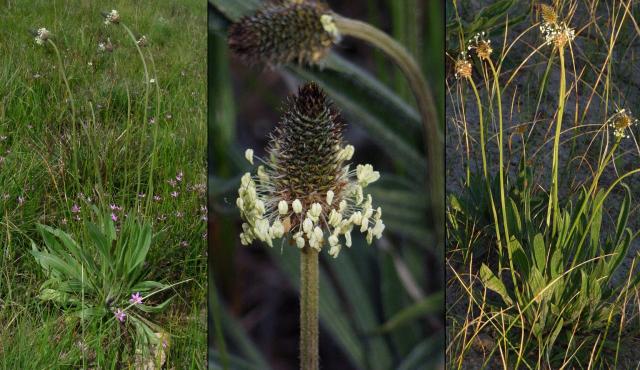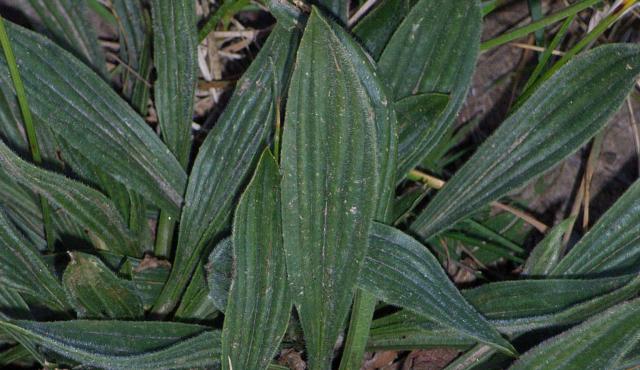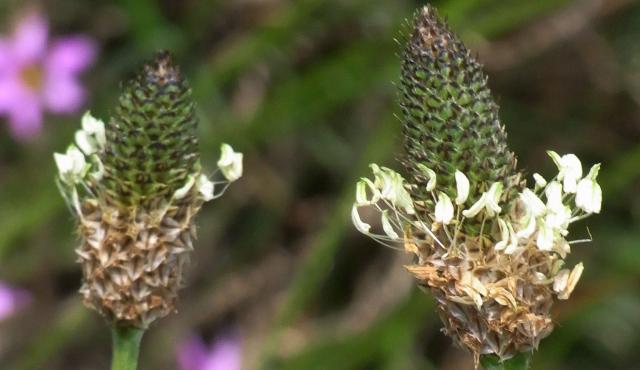 An introduced herb with a taproot. Leaves to 20 cm in a basal rosette. An ovoid to cylindrical dense spike of flowers to 12 cm long is produced on an unbranched stem to 50 cm high.
---
Details
Flora Type
Distinctive Features

The flowerstalk is grooved with distinct longitudinal ridges. The long dark green leaves have three to seven conspicuous sunken veins forming ribs.

Biology

Annual or perennial. Widespread and abundant weed in a range of disturbed habitats and native ecosystems. Found in gardens, pasture and other disturbed sites. Can resprout after fire. Tolerates grazing.

Native Status
Flowering Time

Flowers throughout the year but mainly Sep-Apr
Taxonomy
Phylum

Tracheophyta (Vascular Plants)

Class

Magnoliopsida (Flowering Plants)

Order
Family
Genus
Species
This species is highly variable. It was known in Central Australia and North American as Òwhite manÕs footprintsÓ as it followed the paths of early settlers.
---
Interesting Facts
Similar Species

Ribgrass P. lanceolata is similar to P. varia but has long dark green leaves with 3-7 conspicuous sunken veins forming ribs, and it has a grooved flowerstem, usually with a few week teeth along the leaf margin.

Native Status