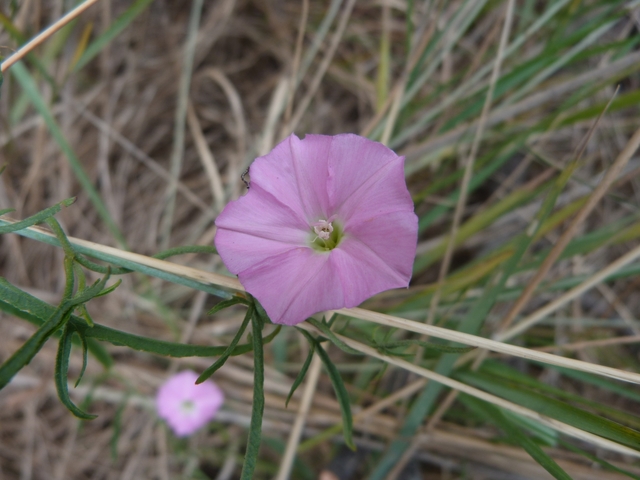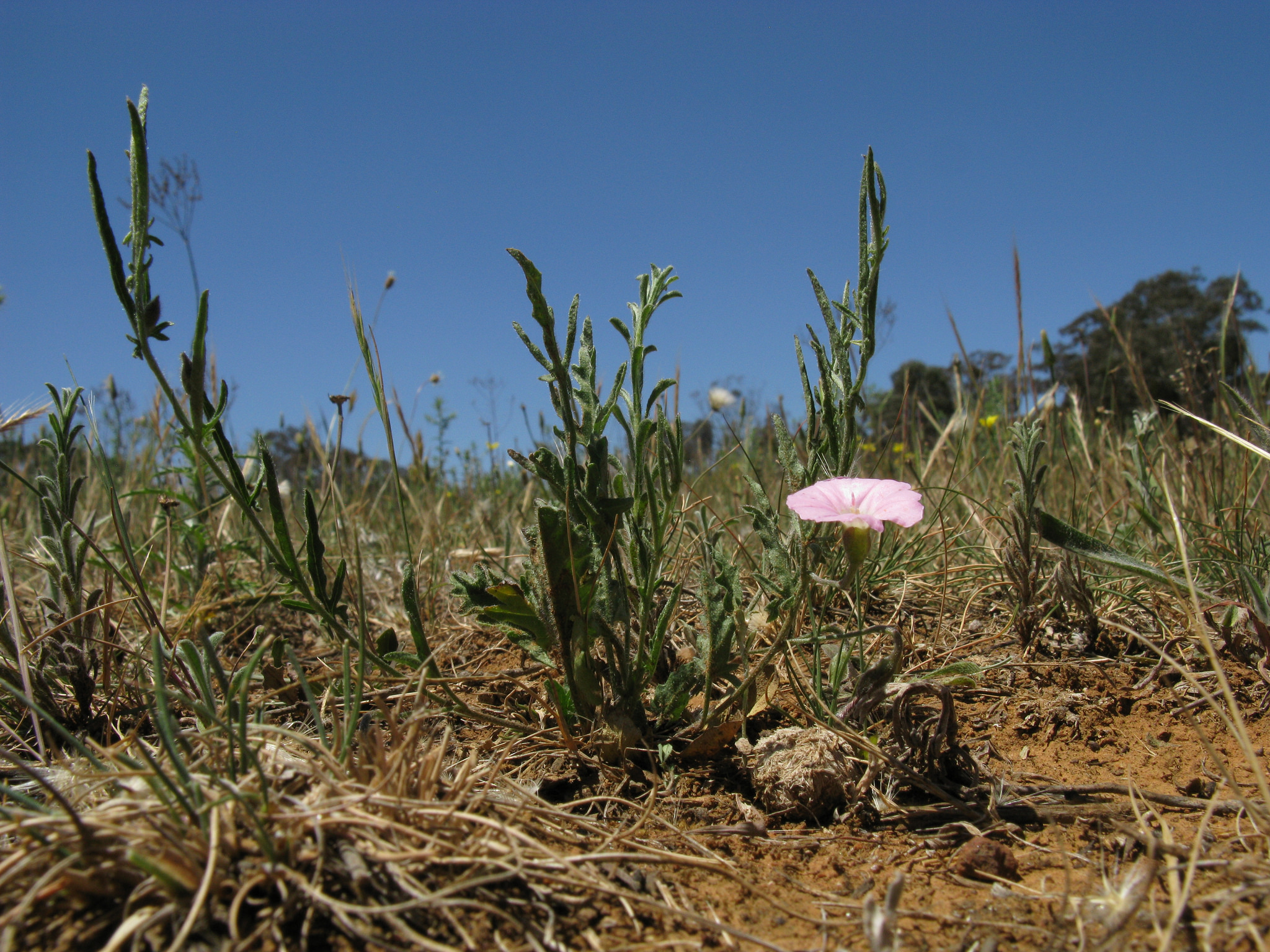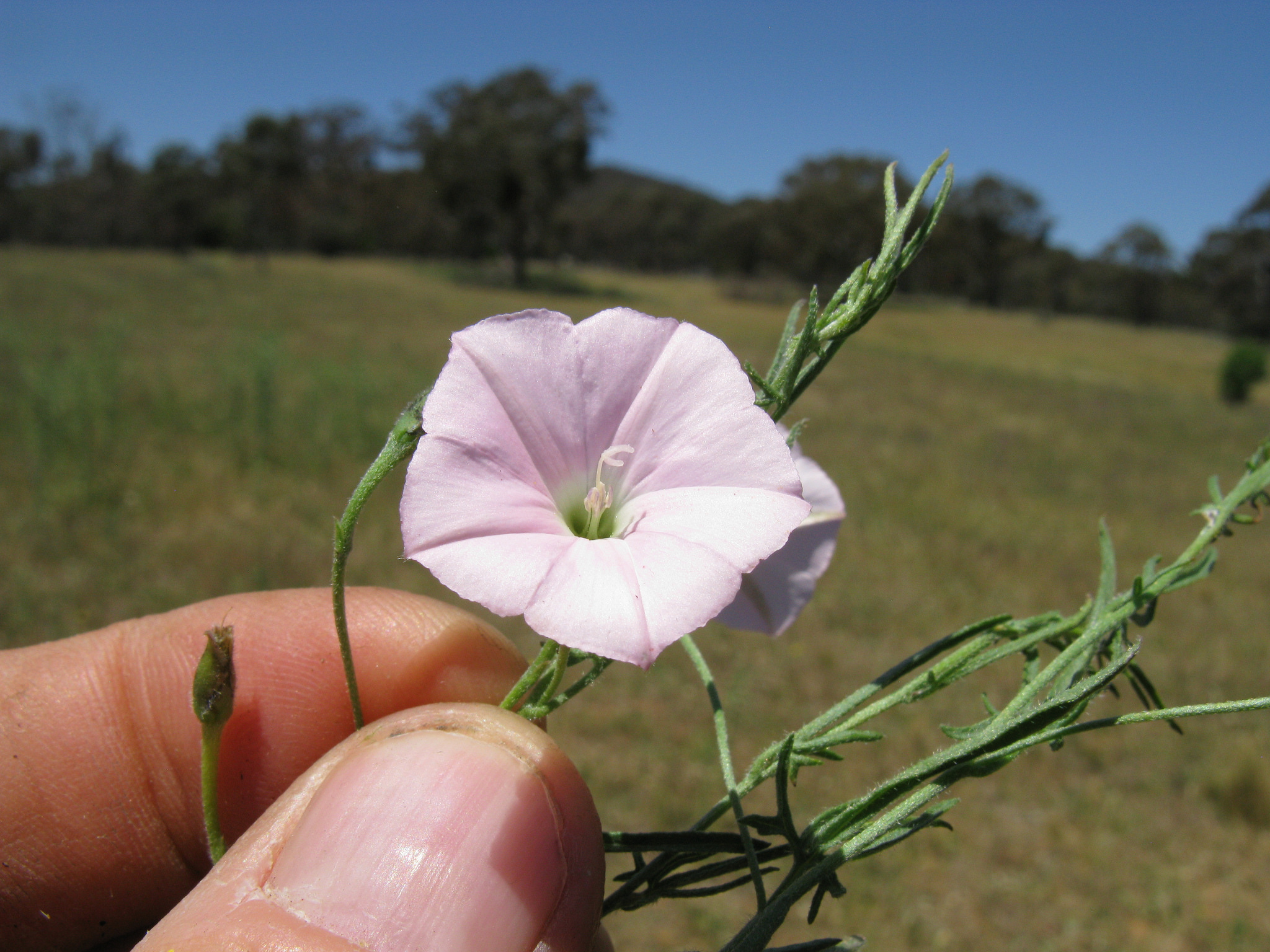 Convolvulus angustissimus
---
A low creeper with thin, trailing or twining branches, spreading up to 1.5 m. Moderately to densely hairy. Leaves variable in shape with lower leaves arrow-shaped and very narrow and upper leaves oval to triangular. Single flowers pink with a paler throat, 20 mm wide and funnel-shaped.
---
Details
Flora Type
Former Scientific Name

Convolvulus angustissimus subsp. fililobus

Distinctive Features

The pink flowers distinguish it from the weed Convolvulus arvensis, which has white funnel-shaped flowers and many rhizomes.

Biology

Perennial. Grows on loamy or clay soils in grassy eucalypt woodlands or forests. Grows from a taproot. The flowers only last a day and only open in bright sunshine. Insect pollinated.

Native Status
Flowering Time
Taxonomy
Phylum

Tracheophyta (Vascular Plants)

Class

Magnoliopsida (Flowering Plants)

Order
Family
Genus
Species
The fibrous roots and leaves of some Convolvulus species were used as food by the Aboriginal people, and the leaves were used to treat indigestion and diarrhoea.
---
Interesting Facts
Similar Species

The introduced Field Bindweed C. arvensis is distinguished by its broader arrow-shaped leaves. The Convovulus genus was revised in 2001 and now many populations of C. remotus and C. erubescens are subspecies of C. angustissimus.

Native Status