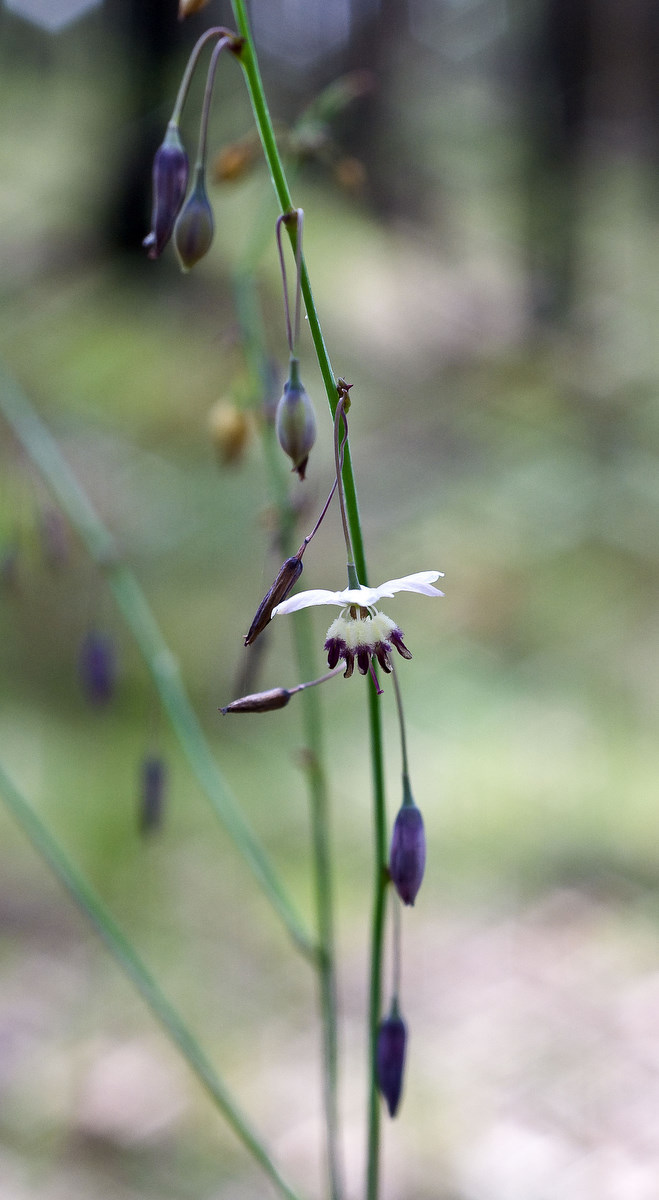 Slender perennial lily with open, branched sprays of white or pale pink, vanilla-scented flowers to 70 cm. Slightly fleshy spreading dark green grass-like leaves may have a waxy bloom.
---
Details
Flora Type
Distinctive Features

Plump edible tubers. Anthers are white and purple.

Biology

Perennial. Moist well-drained rocky soils in full sun.

Native Status
Flowering Time
Taxonomy
Phylum

Tracheophyta (Vascular Plants)

Class

Magnoliopsida (Flowering Plants)

Order
Family
Genus
Species
The multiple fleshy white tubers were cooked and eaten as food by Aboriginal people. They are also palatable without cooking.
---
Interesting Facts
Similar Species

Drooping Vanilla-lily A. pendulum has drooping purple flowers with densely hairy purple and yellow anthers. Pale Vanilla-lily A. milleflorum has yellow and white anthers. It was described by Hooker in 1840 and forgotten, and may be endemic to Tas.

Native Status