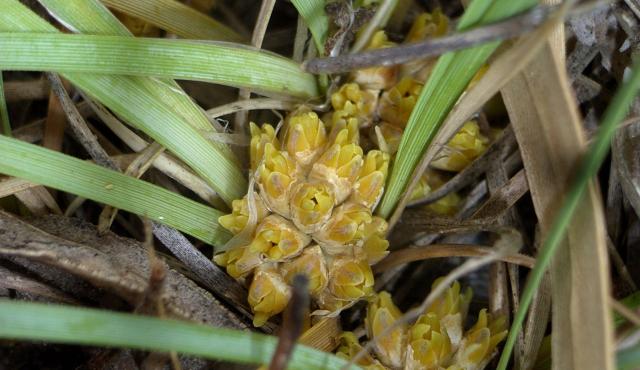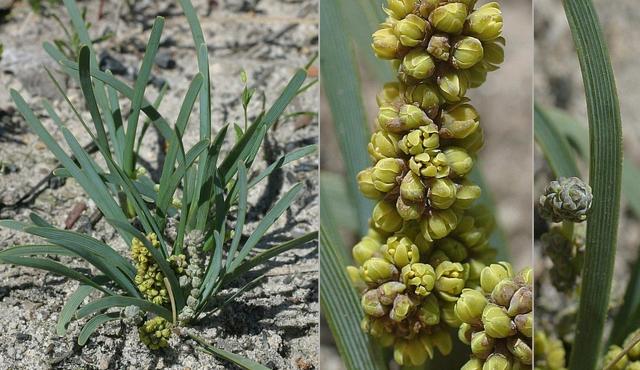 Tufted herb to 15 cm tall. Leaves blue-green, usually flat, erect, curved to one side. Flower spikes held near base of plant. Flowers spring-summer.
---
Details
Flora Type
Distinctive Features

Shorter strap-like leaves, often curved. Creamy-yellow flower spikes develop into roundish seed capsules.

Biology

Perennial. Male and female flowers on separate plants.

Native Status
Flowering Time
Taxonomy
Phylum

Tracheophyta (Vascular Plants)

Class

Magnoliopsida (Flowering Plants)

Order
Family
Genus
Species
Seeds are eaten by native birds. Food plant for caterpillars of native butterflies and moths. The nectar of the flowers was eaten by Aboriginal people.
---
Interesting Facts
Similar Species

Very close in appearance to Pale Mat-rush L. glauca and taxonomic work is needed to sort out these species.

Native Status