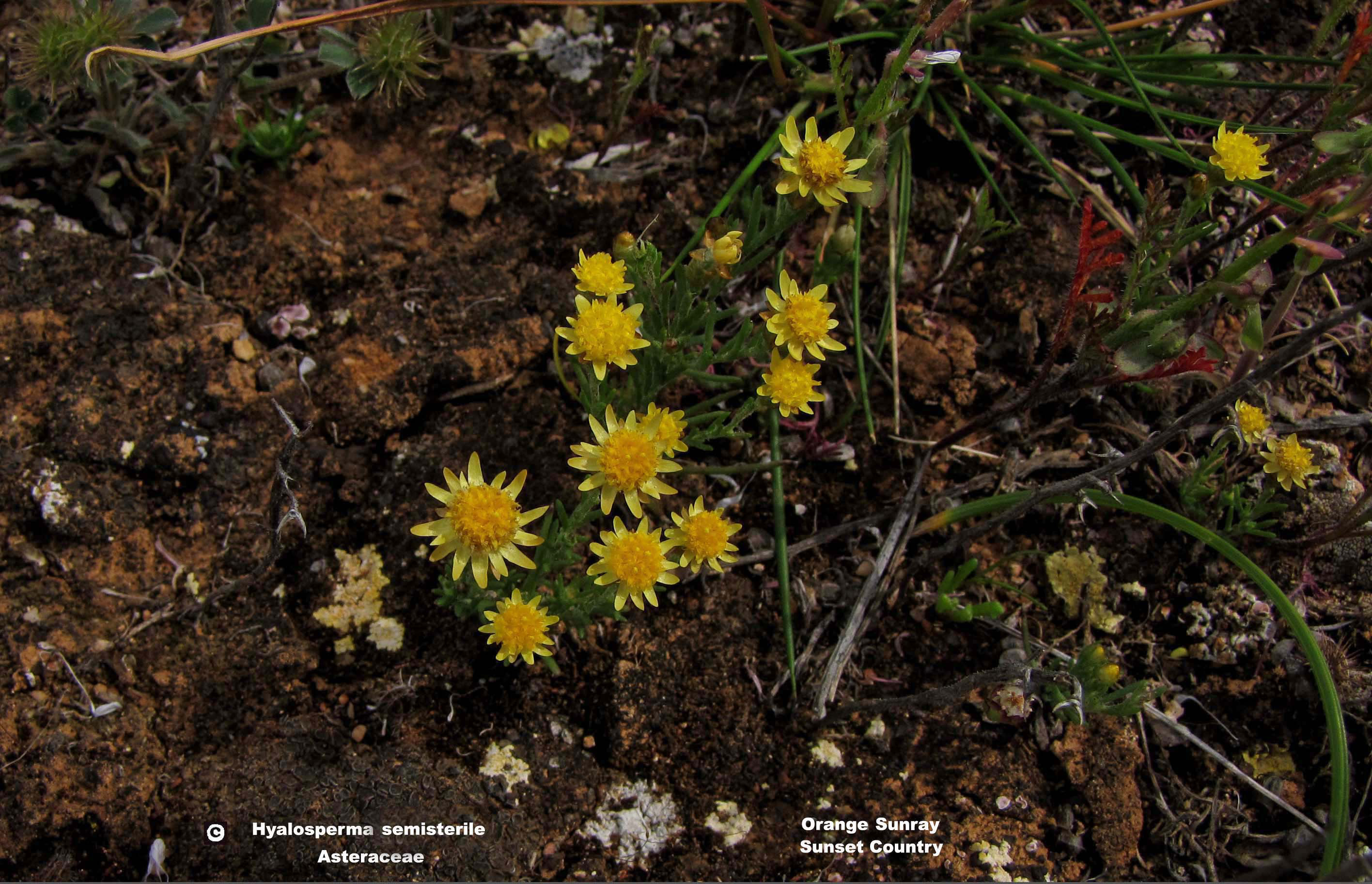 Erect herb to 15 cm. Stems may be single or branched, hairless or covered in cottony hairs. Leaves are rounded to 15 mm long with orange-yellow strawdaisy flowers.
---
Details
Flora Type
Former Scientific Name
Biology

Annual. Common in herbfields, Callitris woodlands and mallee in semi-arid dry regions.

Native Status
Taxonomy
Phylum

Tracheophyta (Vascular Plants)

Class

Magnoliopsida (Flowering Plants)

Order
Family
Genus
Species
From the Greek hydro = water, cotyle = dish, referring to the dish-like leaves. Food plant for caterpillars.
---
Interesting Facts
Similar Species

Helipterum are now recognised as African and Eurasian plants and Australian members have been reclassified into a number of groups including Hyalospermum.

Native Status