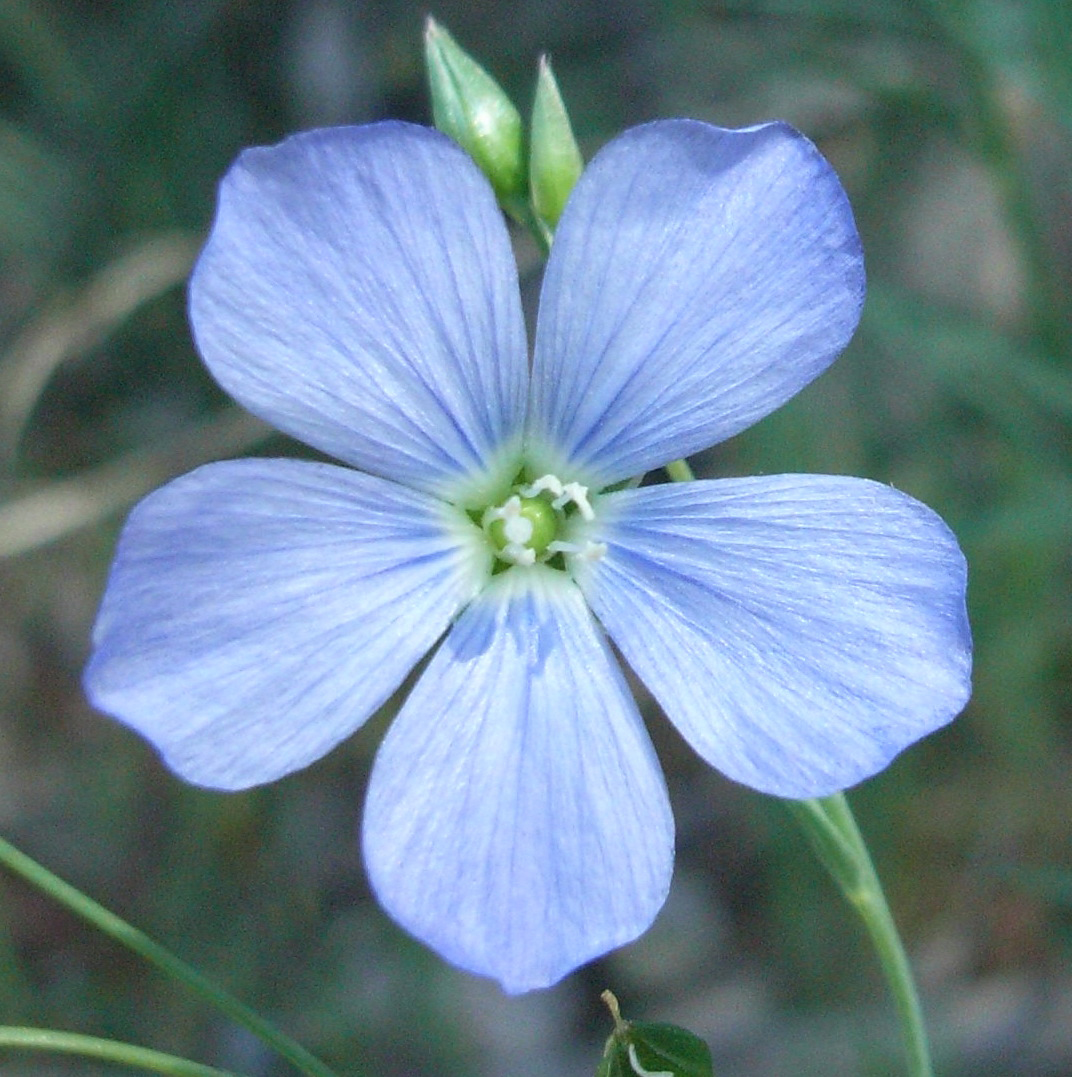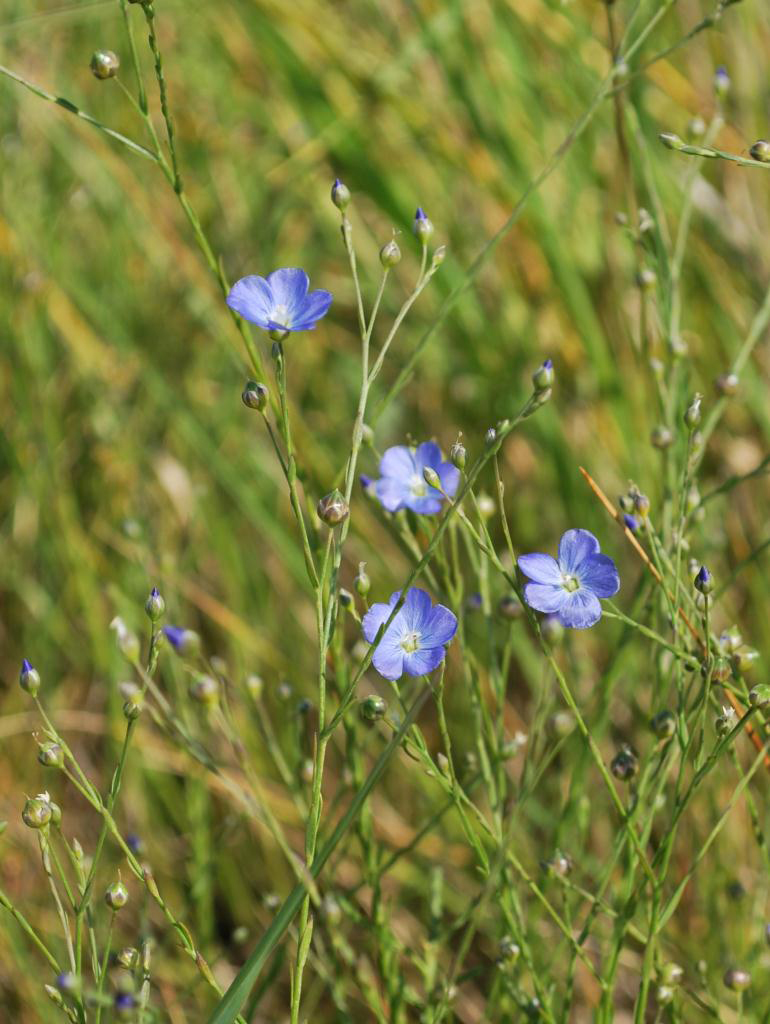 Tall, slender perennial herb with upright, wiry branches and sprays of small light blue flowers.
---
Details
Flora Type
Distinctive Features

Wiry stems are hard to snap.

Biology

Perennial. Widespread in moist well-drained soils in grasslands and woodlands but only occasionally common. Dies back over summer and respouts in autumn.

Native Status
Flowering Time
Taxonomy
Phylum

Tracheophyta (Vascular Plants)

Class

Magnoliopsida (Flowering Plants)

Order
Family
Genus
Species
This species is from the flax family Linaceae. Wild flax has been used in Europe since the Upper Paleolithic, and was used by Aboriginal people as fibre. The seeds were used as food.
---
Interesting Facts
Similar Species

Can be mistaken for blue-flowered Wahlenbergia species at first glance. The yellow-flowered and smaller Linum trigynum is a common weed.

Native Status