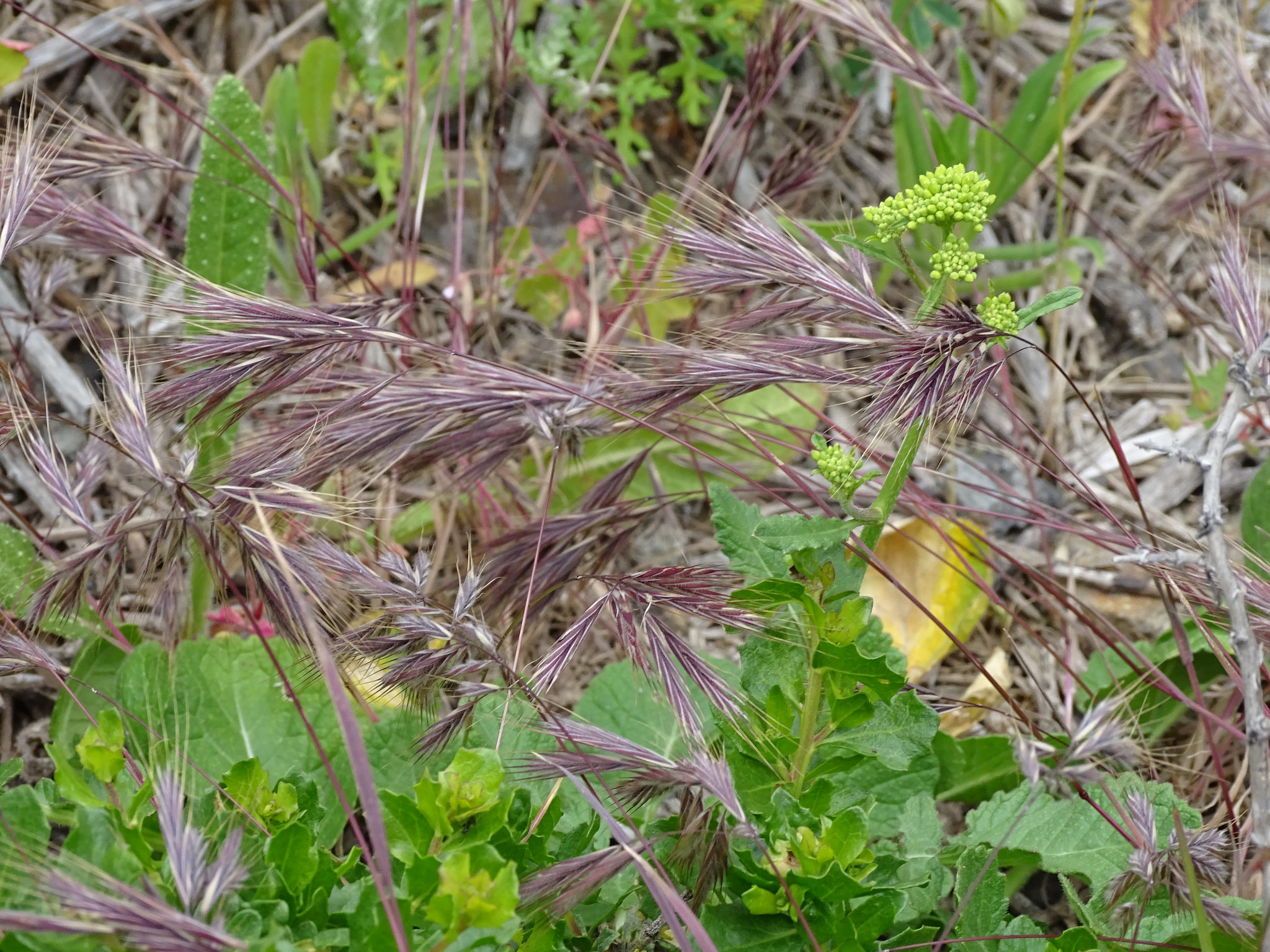 Tufted few-leafed weedy grass up to 80 cm tall. Flat leaf blade, may be softly hairy or hairless. Dense soft flowerheads of purplish flowers with a strong bristle or awn up to 22 mm long which are a problem for livestock and native anaimals.
---
Details
Flora Type
Distinctive Features

Lax soft flowerhead is distinctive.

Biology

Annual introduced. Dry shallow rocky and sandy brown loam soils in disturbed sites where it is competitive. Has a shallow root system. Likes full sun and is susceptible to frost. Does not maintain a soil seed bank, but has early and uniform germination producing prolific seed.

Native Status
Flowering Time
Taxonomy
Phylum

Tracheophyta (Vascular Plants)

Class

Magnoliopsida (Flowering Plants)

Order
Family
Genus
Species
Introduced from southern Europe and is a common crop weed.The stiff sharp florets pose a threat to livestock and native fauna. May increase fire frequency and cause declines in native plant diversity.
---
Interesting Facts
Similar Species

Variable species, can be confused with the shorter more compact Red Brome B. rubens.

Native Status