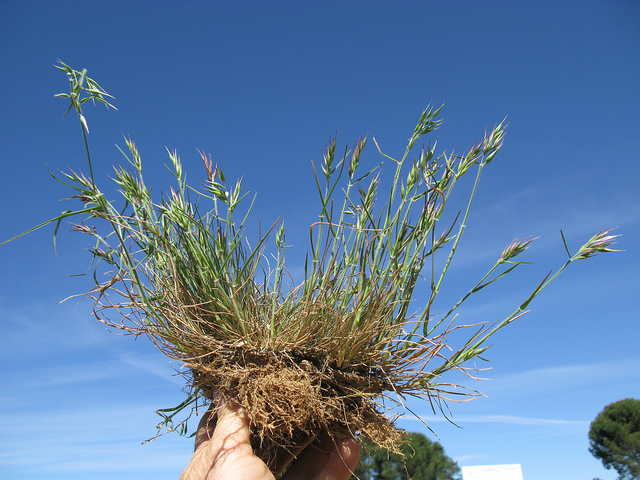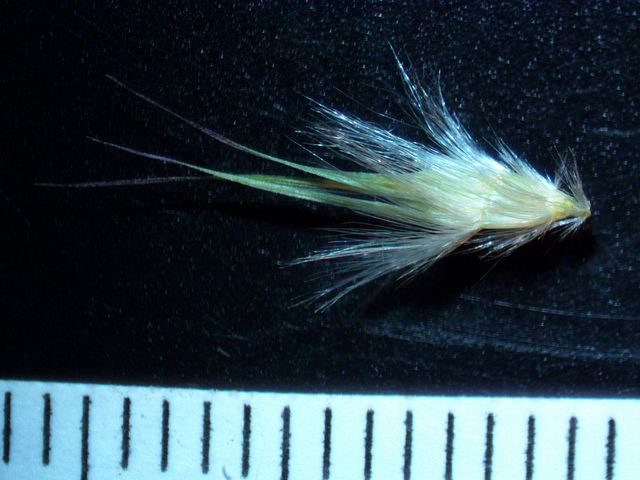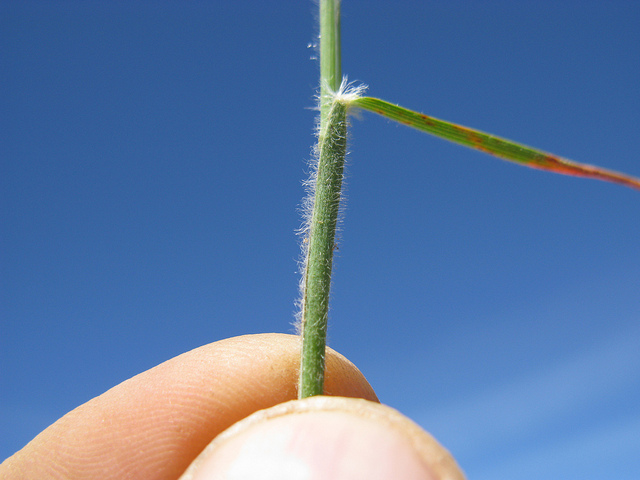 Slender tufted perennial to 50 cm with fine very hairy leaves, flat or inrolled and 15 cm long.
---
Details
Flora Type
Former Scientific Name

Danthonia auriculata, Austrodanthonia auriculata

Distinctive Features
Biology

Perennial. More fertile heavy clay-loams and sandy-loams soils in woodland, grassland and mallee.

Native Status
Flowering Time
Taxonomy
Phylum

Tracheophyta (Vascular Plants)

Class

Magnoliopsida (Flowering Plants)

Order
Family
Genus
Species
Wallaby-grasses are drought hardy, tolerate low nutrient soils, but outcompeted by other plant species. Well-adapted to grazing and other disturbance Rytidosperma species are moderately important fodder grasses with 10-25% crude protein when green, and moderate to high digestibility. Important food source for some insects and birds.
---
Interesting Facts
Similar Species

Vegetatively similar to the more widespread R. erianthum, varies in the characteristics of the seed. Often growing together. Taxonomic issues and may be considered in the future as a subspecies of the similar and co-occuring Rytidosperma erianthum

Native Status