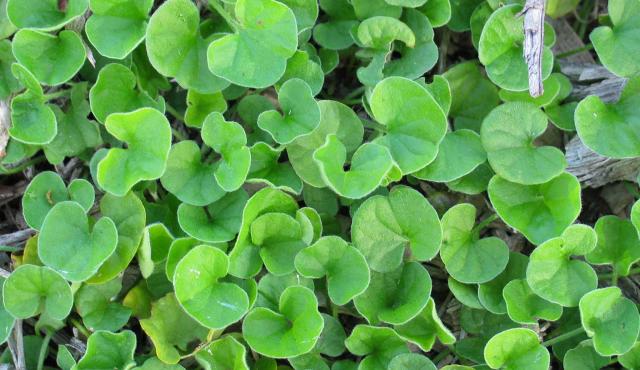 Dense mat-forming herb to 5 cm high. Leaves kidney-shaped, up to 2 cm long. Flowers tiny, greenish-white or yellow with five petals, held near the leaf bases.
---
Details
Flora Type
Distinctive Features

Kidney-shaped leaves covered with fine hairs.

Biology

Perennial. Tolerant of most conditions. Grows vigorously from rhizomes.

Native Status
Flowering Time

Mainly spring and summer.
Taxonomy
Phylum

Tracheophyta (Vascular Plants)

Class

Magnoliopsida (Flowering Plants)

Order
Family
Genus
Species