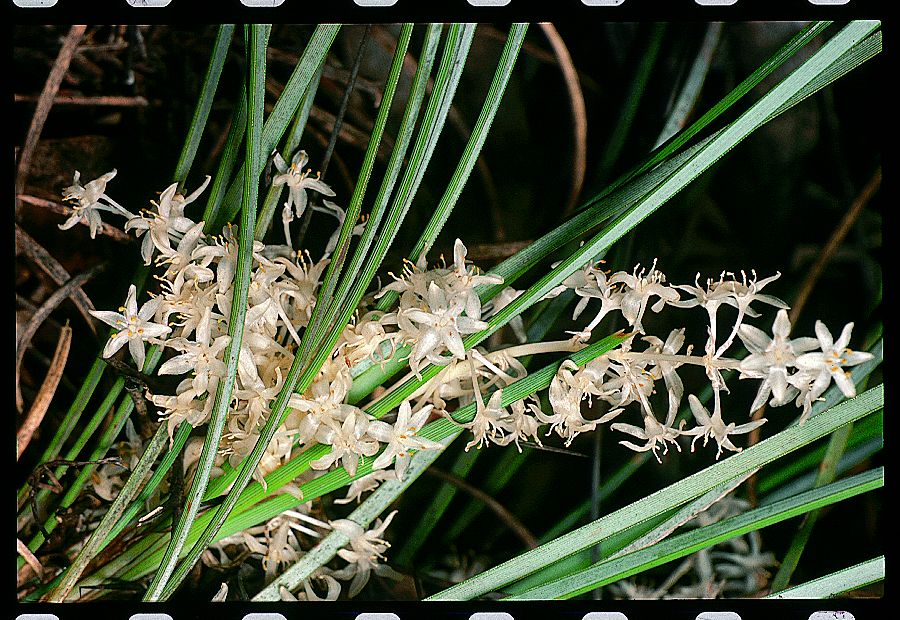 Tough, erect, perennial grass-like herb to 50 cm with stiff, wiry leaves. Distinct male and female white funnel-shaped flowers on the one plant.
---
Details
Flora Type
Other Common Names
Distinctive Features

Leaf tip has a distinct notch between two sharp pointed edges.

Biology

Perennial. Grows in sandy soil and clay in mallee communities, especially near saltpans and granite outcrops. Requires free-draining soils.

Native Status
Flowering Time
Taxonomy
Phylum

Tracheophyta (Vascular Plants)

Class

Magnoliopsida (Flowering Plants)

Order
Family
Genus
Species
Ornamental plant used planting for verges, nature strips, roundabouts reserves and parks in South Australia. Planted en-mass will provide soil stabilization. Fragrant flowers are a food source for butterflies and larvae. Habitat refuge for small mammals and reptiles.
---
Interesting Facts
Native Status