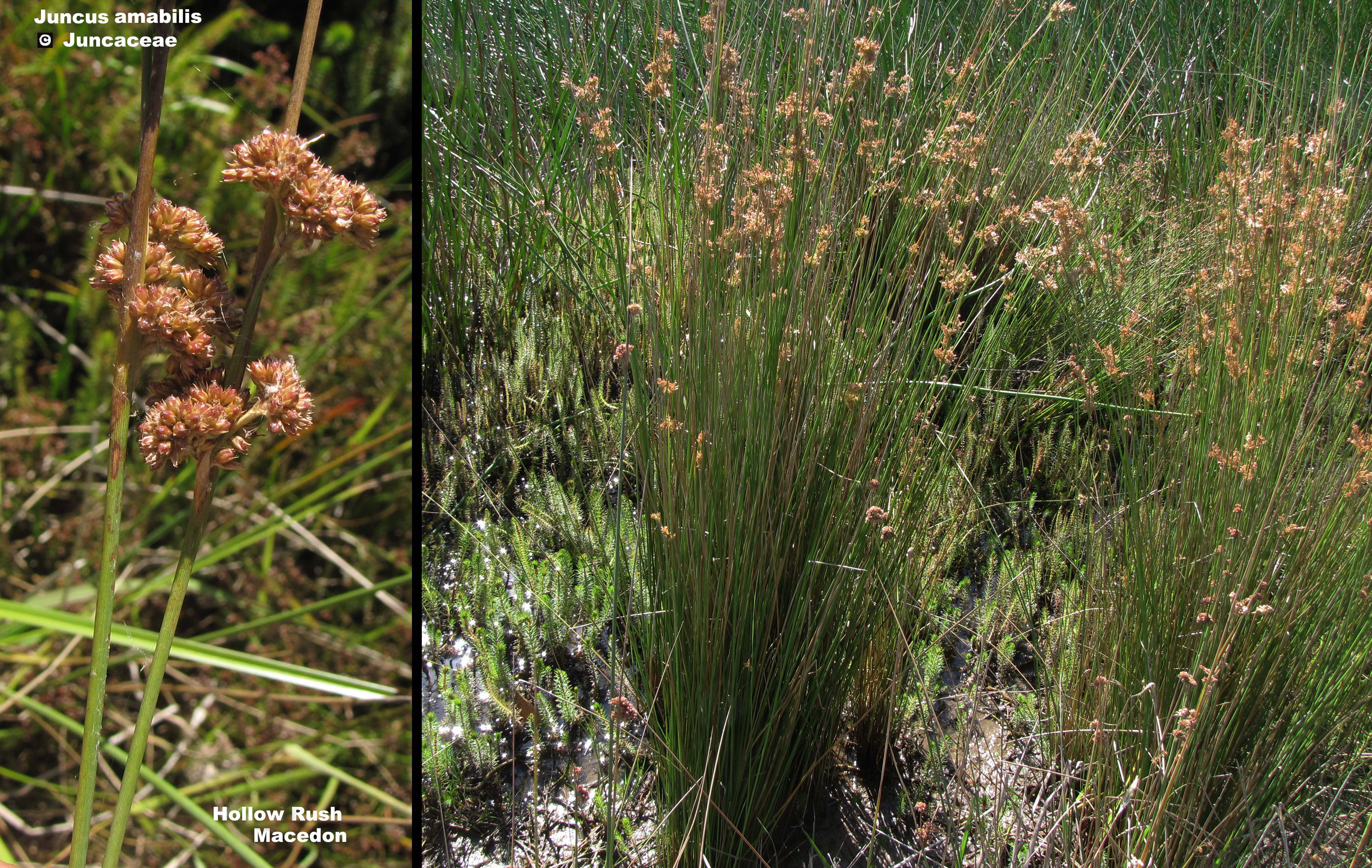 Densely tufted greyish-green rush to 50 cm tall covered in fine raised ridges. The leaves are reduced to dark purple brown or dark reddish brown loose sheaths to 20 cm long at the base of the stems.Stems are erect and hard. Forms dense clumps. Reddish flowers vary a lot, may be single or clustered, and become straw-coloured on drying.
---
Details
Flora Type
Distinctive Features

The crowded dull stems easily spilt lengthways when compressed, and when sliced in half using a thumb-nail have some spongy pith interrupted by many airholes.

Biology

Perennial. Not in the wettest areas but in winter-wet and summer-dry sandy open situations in wetlands and herblands, along creeklines and rivers, and in grasslands and woodlands. Introduced into NZ.

Native Status
Flowering Time
Taxonomy
Phylum

Tracheophyta (Vascular Plants)

Class

Magnoliopsida (Flowering Plants)

Order
Family
Genus
Species
Juncus provide habitat for small birds, lizards and frogs. The seed of some Juncus species was possibly eaten as a food source by Aboriginal people, and the stems were used as fibre for string and basket-making, by Aboriginal people.
---
Interesting Facts
Similar Species

J. gregiflorus is similar and varies in the colour of the fresh stems. Finer forms are easily confused with J. filicaulis but have a more-ridged stem and more airholes in the stem. This species interbreeds with J. pallidus, J. gregiflorus, J. sarophorus, and J. subsecundus.

Native Status