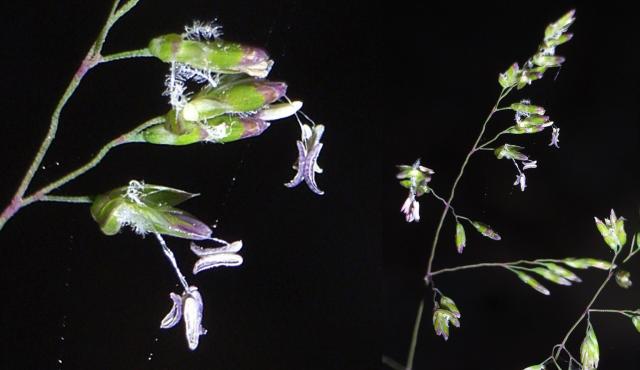 Tufted perennial. Flowering stem to 60 cm. Fine greyish green leaves, often curled and rough to touch. Leaf-sheaths are pale and both rough or smooth to the touch. Branched seedheads up to 20 cm long and 12 cm wide.
---
Details
Flora Type
Former Scientific Name

Previously included in Poa australis complex.

Biology

Perennial. Sea-level to the alps. Resprouts after fire and tolerates grazing.

Native Status
Flowering Time
Taxonomy
Phylum

Tracheophyta (Vascular Plants)

Class

Magnoliopsida (Flowering Plants)

Order
Family
Genus
Species
Probably the most common tussock-grass in Vic, occurring from sea-level to the alps. The stem and leaves of some Poa species were used for making string by Aboriginal people. Listed as threatened at a national level.
---
Interesting Facts
Similar Species

Variable grass with different forms _ large tussock grass in Vic but tends to be smaller in Tas.

Native Status