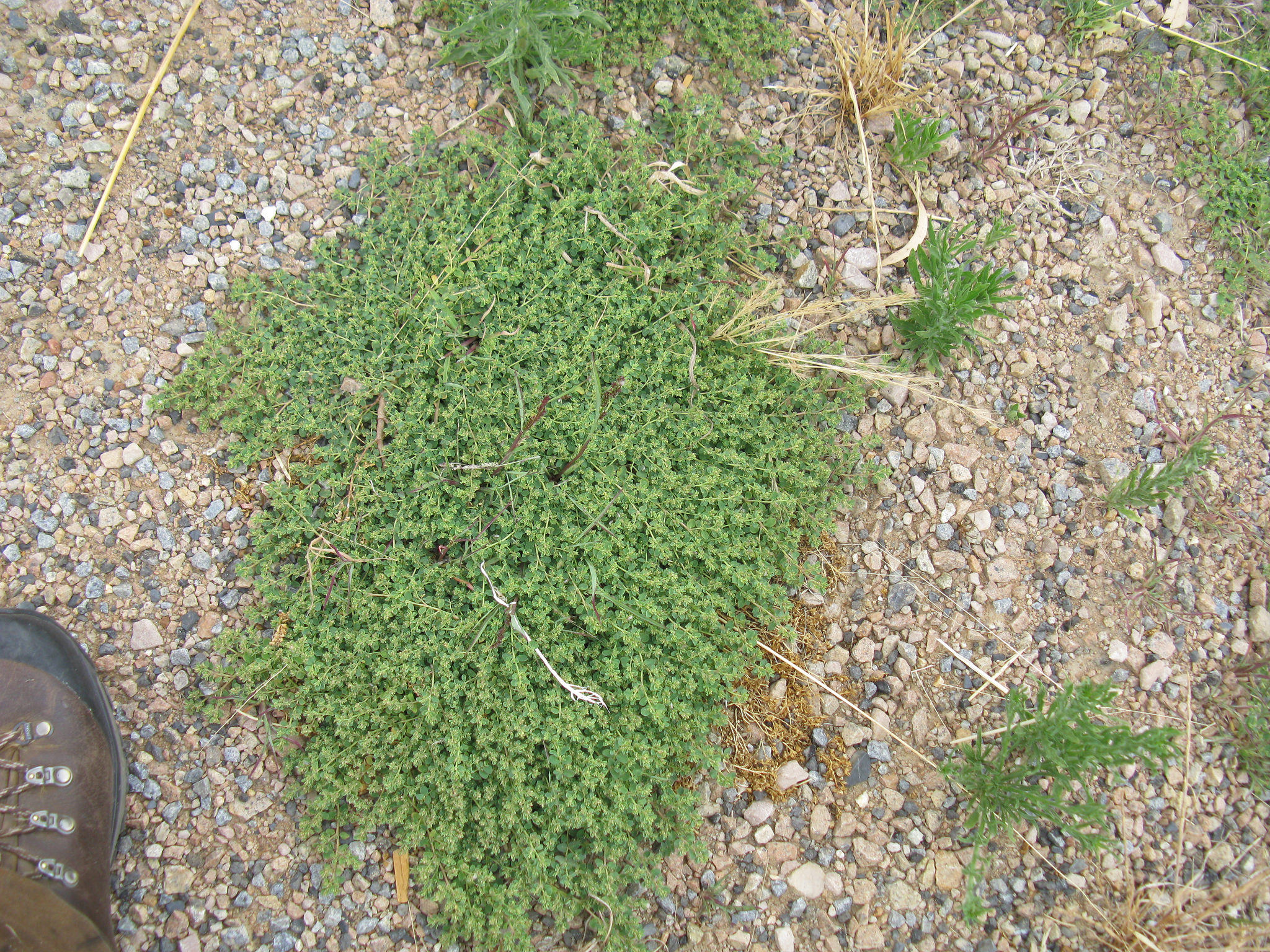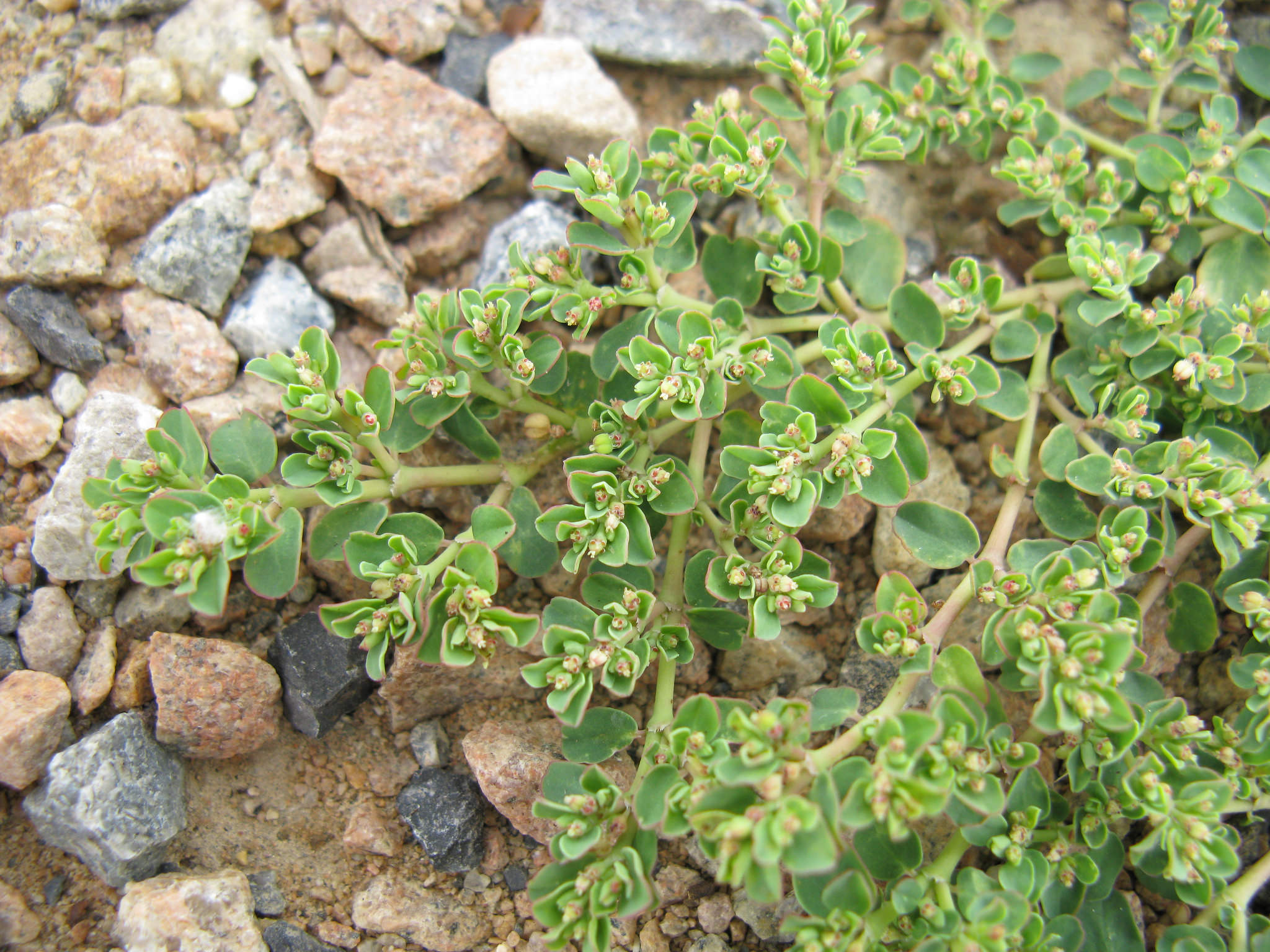 Prostrate hairless matting plant. Pairs of oval blue-green leaves with reddish margins to 10 mm long with a rounded tip.
---
Details
Flora Type
Former Scientific Name
Other Common Names
Distinctive Features

Minute inconspicuous flowers in a single cluster surrounded by bracts.

Biology

Perennial. Dry to heavy soils in grasslands, grassy woodlands, Lignum scrub and shrublands on rocky escarpments. Full sun. Wet conditions encourages a longer life cycle.

Native Status
Flowering Time

Flowers most of the year.
Taxonomy
Phylum

Tracheophyta (Vascular Plants)

Class

Magnoliopsida (Flowering Plants)

Order
Family
Genus
Species