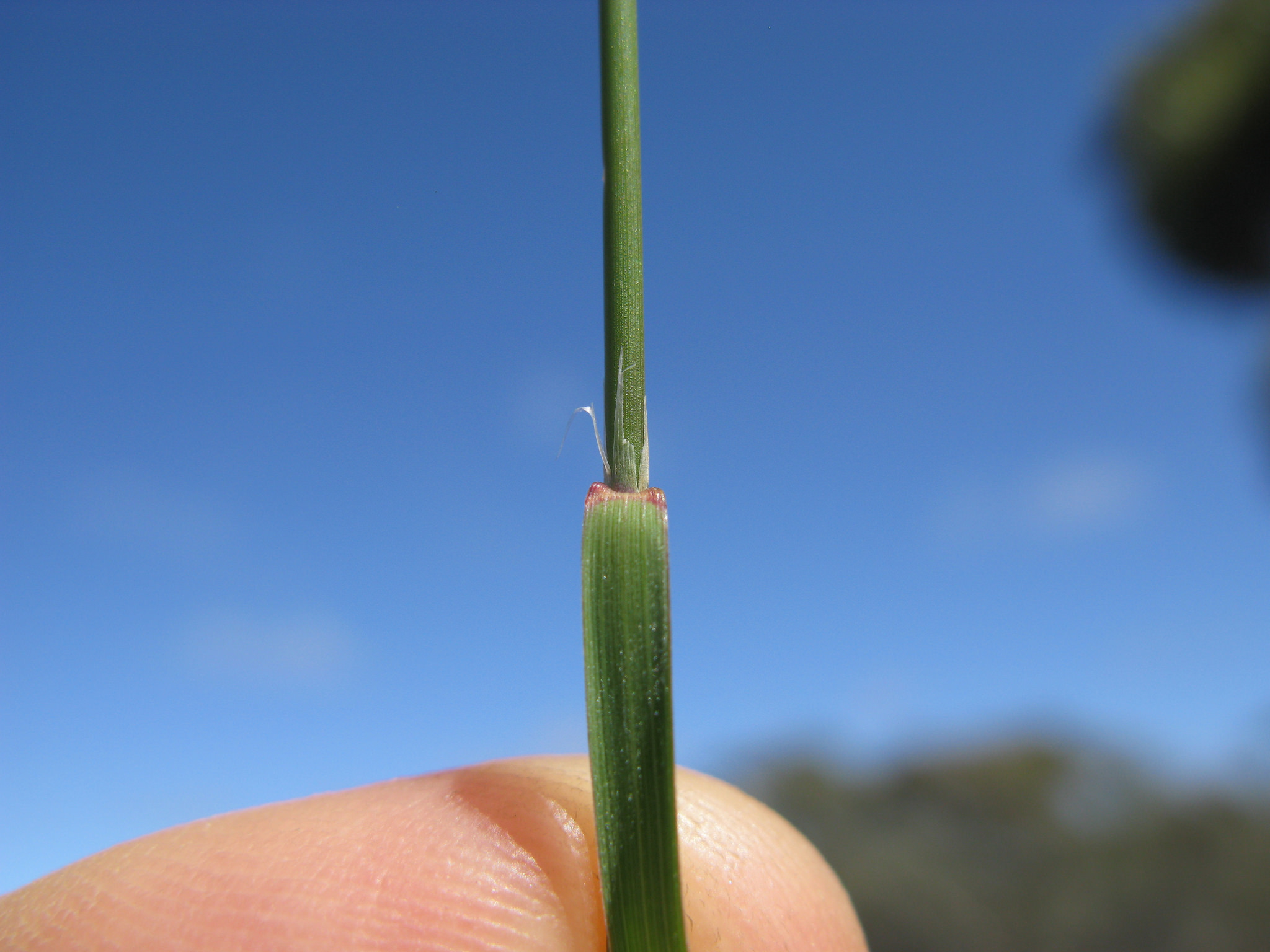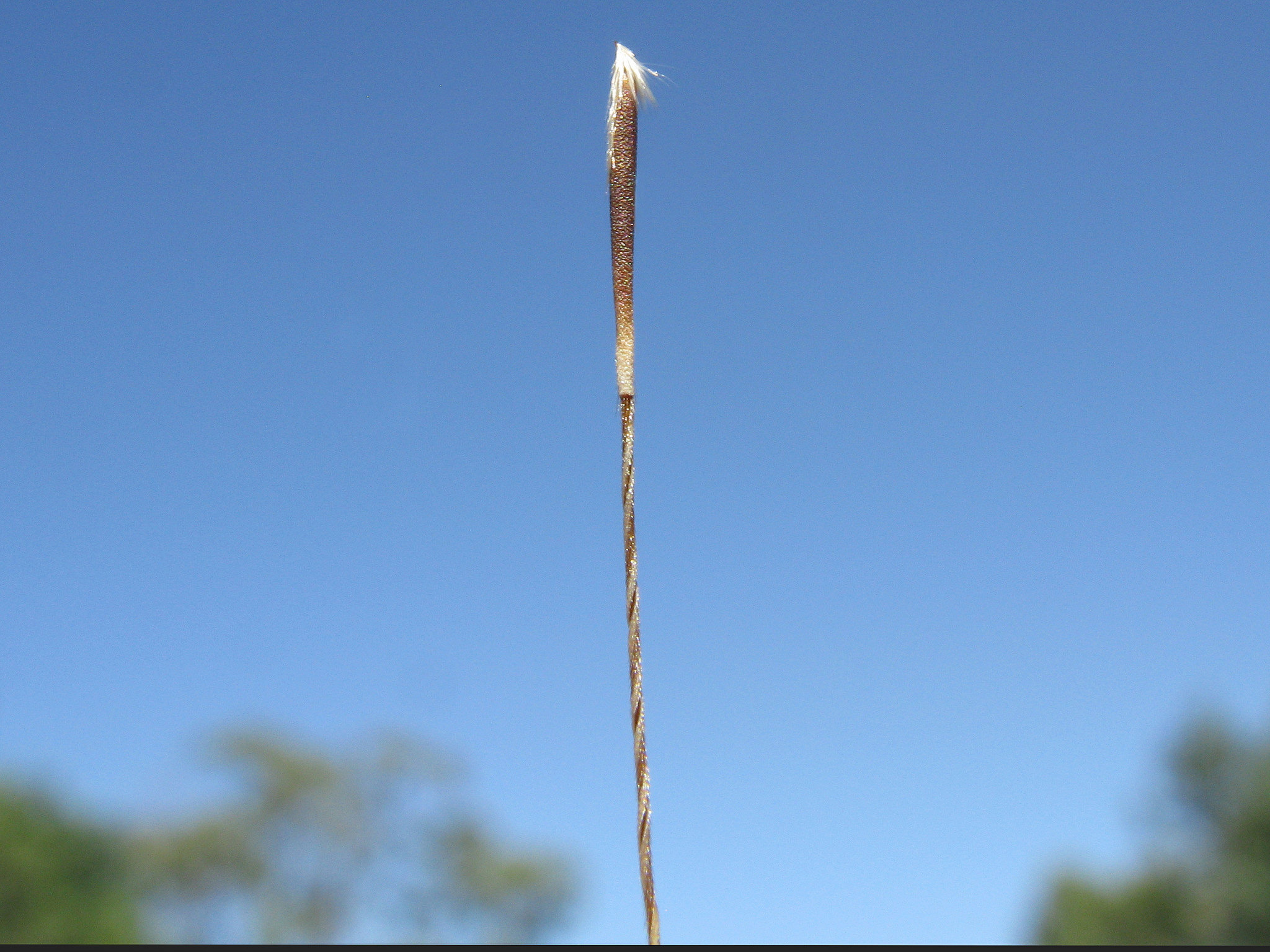 Austrostipa elegantissima
---
Perennial grass with branched flower stems to 2 m. Hairless flat or inrolled leaves to 12 cm long. Seedhead a widely spreading and pyramidal in shape to 28 cm in size with branches covered in fine silky hairs. Seeds pale to dark brown at maturity covered in short white hairs just near the sharp tip (callus).
---
Details
Flora Type
Former Scientific Name
Other Common Names
Distinctive Features

Feather Spear-grass has distinctive open, fluffy seedheads on branches covered in long silky hairs.

Biology

Perennial. Variety of soil types derived from granite, shale and calcareous rocks. Widespread in the Mallee on limestone soils. It is generally a woodland species and is rare south of the Great Dividing Range. Palatable to stock. Preferential grazing of other grasses can lead to flowering and seeding of Spear-grass and their long awns (bristles) can work their way into the skin, mouths and eyes of stock, and contaminate wool.

Native Status
Taxonomy
Phylum

Tracheophyta (Vascular Plants)

Class

Magnoliopsida (Flowering Plants)

Order
Family
Genus
Species
Seed coloration and hairiness as well as the awns (bristles on seeds) are important identification features for Spear-grass species. A food source for seed-eating birds including finches. Also attracts moths and butterflies.
---
Interesting Facts
Similar Species

Similar species A. tuckeri with which it co-occurred in the Mallee but it may now be extinct in Vic.

Native Status