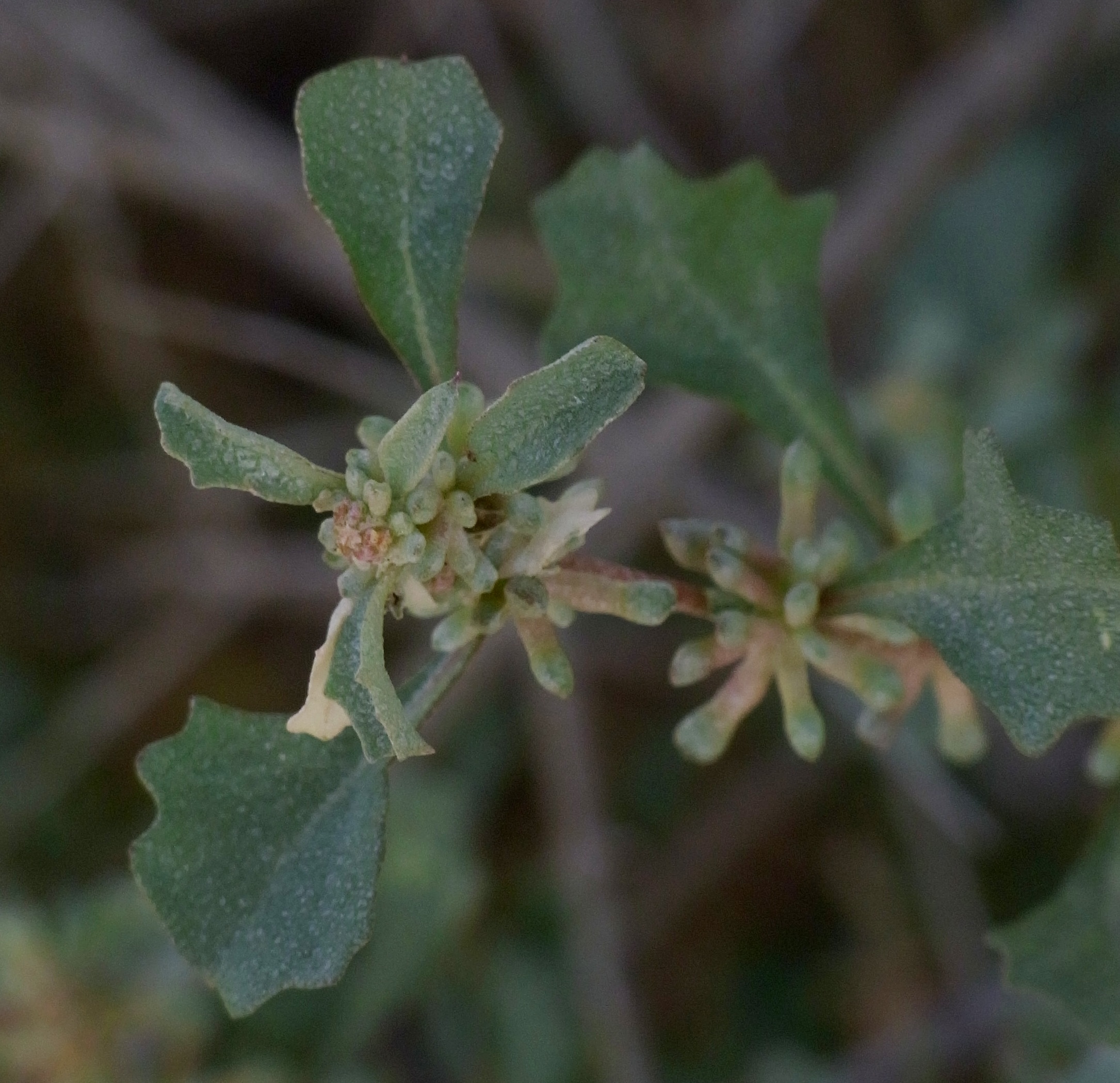 Prostrate short-lived perennial spreading to 1.5 m wide with rigid, branching stems. Leaves 30 mm long and 2-8 mm wide and almost stalkless. Male flowers in clusters at the junctions of leaf and stem, female flowers at lower junctions. Fruiting bracteoles almost stalkless and cylindric with a 3-tooth apex, 4-6 mm long and 1-2.5 mm wide.
---
Details
Flora Type
Other Common Names

Slender-fruited Saltbush, Long-fruited Saltbush

Distinctive Features

Leaves powdery grey-green top and bottom from hairs on leaves. Cylindric bracteoles with 3-tooth apex.

Biology

Male and Female structures separate on same plant. Often occurs on saline soils in depressions, lake beds and river flats. Widespread in the drier areas of the mainland.

Native Status
Flowering Time

Flowers most of the year, mainly Spring and Summer. Fruits most of the year.
Taxonomy
Phylum

Tracheophyta (Vascular Plants)

Class

Magnoliopsida (Flowering Plants)

Order
Family
Genus
Species