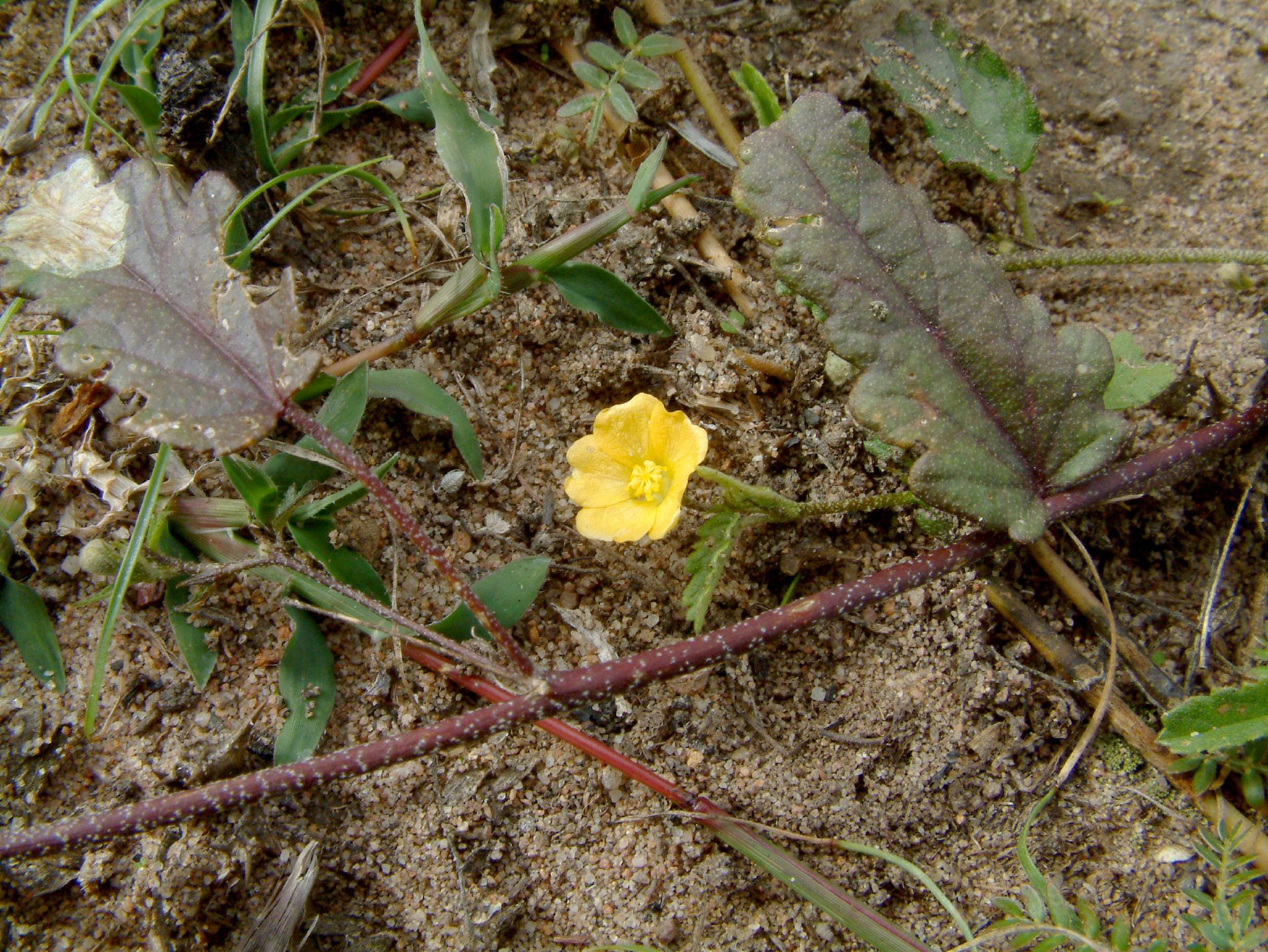 Prostrate spreading plant to 10 cm tall. Thick root stock, glabrescent or tomentose. Toothed circular to ovate flat leaves to 3 cm long, hairless and green above and hairy below. Five-petalled yellow flowers with notched petals to 6 mm long, singly or in twos, at the base of the leaves.
---
Details
Flora Type
Other Common Names
Distinctive Features

Buttercup-like five-petalled yellow flowers. Upper surface of leaf is green. Fruit is very corrugated.

Biology

Perennial. Damp places in clay and sandy fertile soils in woodlands and grasslands.

Native Status
Taxonomy
Phylum

Tracheophyta (Vascular Plants)

Class

Magnoliopsida (Flowering Plants)

Order
Family
Genus
Species
Member of the Mallow family (Malvaceae). SidaÃ_is from theÃ_GreekÃ_for pomegranate or water lily. ManyÃ_SidaÃ_are attractive toÃ_butterfliesÃ_andÃ_moths.
---
Interesting Facts
Similar Species

Sida is a very variable group and may contain a number of entities.Ã_ Tall Sida S. petrophila is similar but up to 2 m in height and with larger flowers.

Native Status