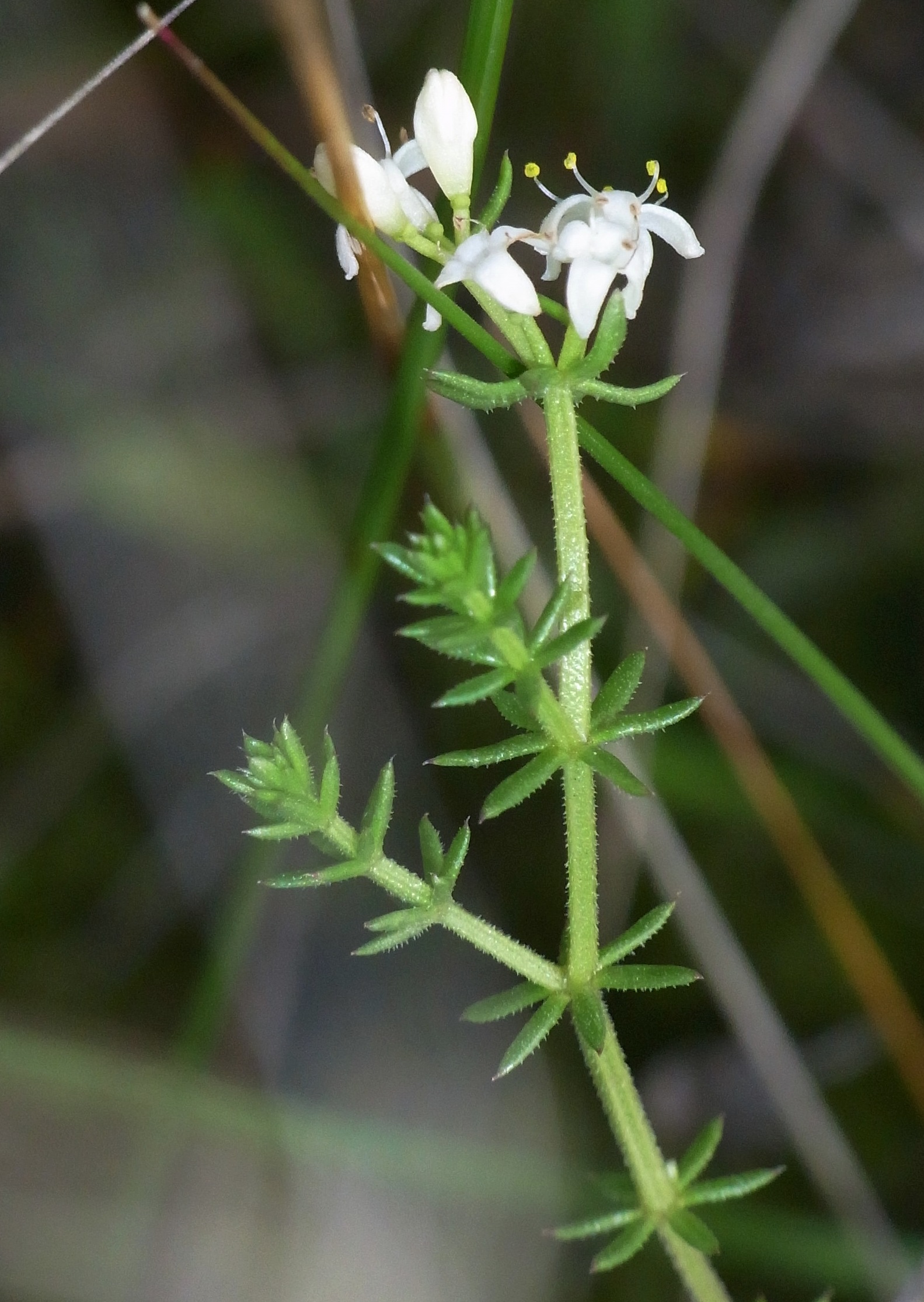 Low, spreading herb. Flowers tiny, white and star-shaped, held in groups at the end of stems. Flowers spring-summer. Thin linear leaves small and narrow, in whorls of 5-6 leaves, hairless except along the mid-rib, and with sharp tip (but not prickly).
---
Details
Flora Type
Distinctive Features

Tiny white star-shaped flowers. Square stems.

Biology

Perennial. Usually grows in moist, well drained soils.

Native Status
Flowering Time
Taxonomy
Phylum

Tracheophyta (Vascular Plants)

Class

Magnoliopsida (Flowering Plants)

Order
Family
Genus
Species
From the Latin asper = rough, referring to the rough stems in most species (but not this one). Has male and female flowers, which occur on separate plants.
---
Interesting Facts
Similar Species

Similar to Prickly Woodruff but leaves have pointed but not prickly tips, and stems not densely hairy.

Native Status