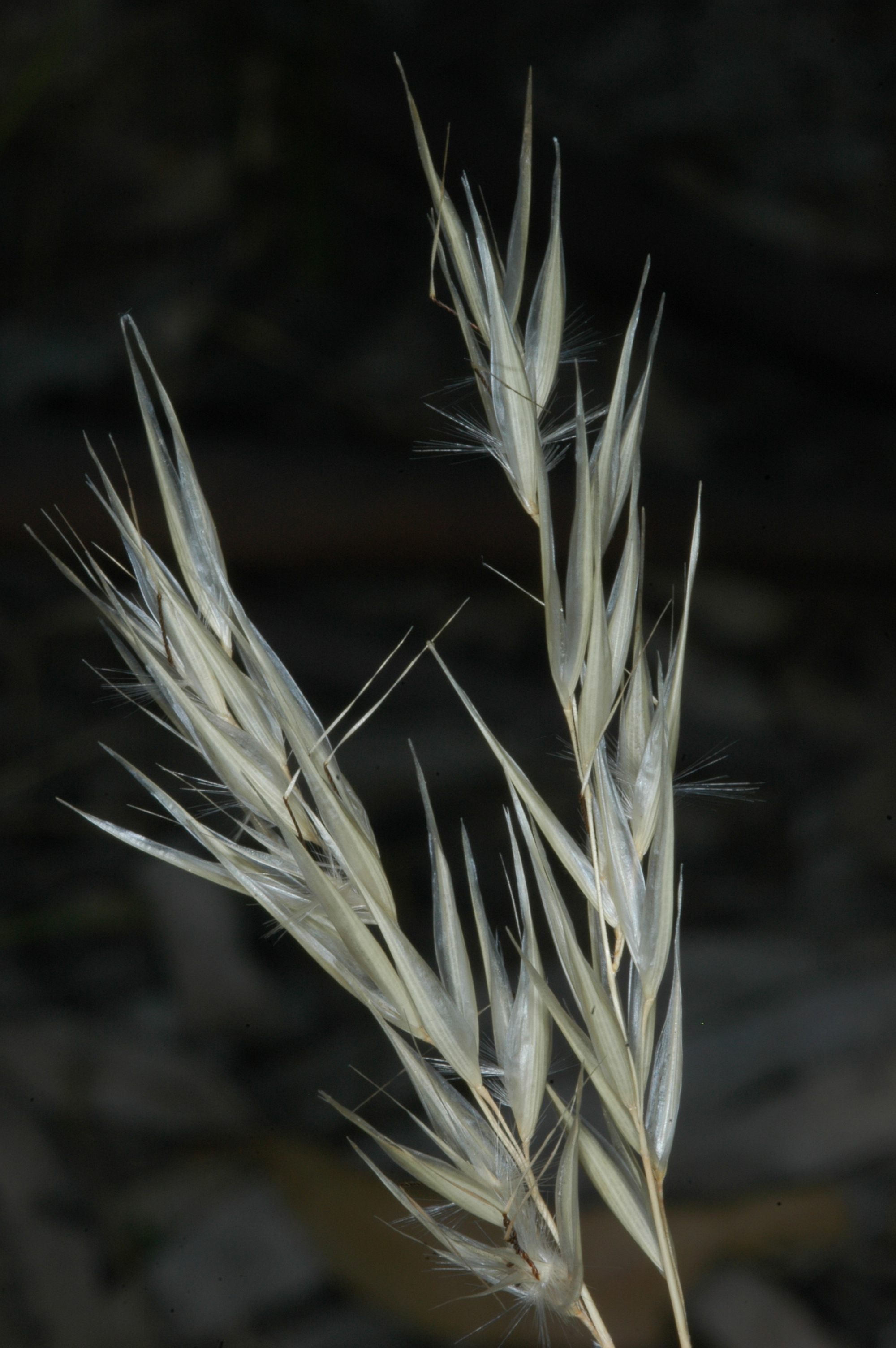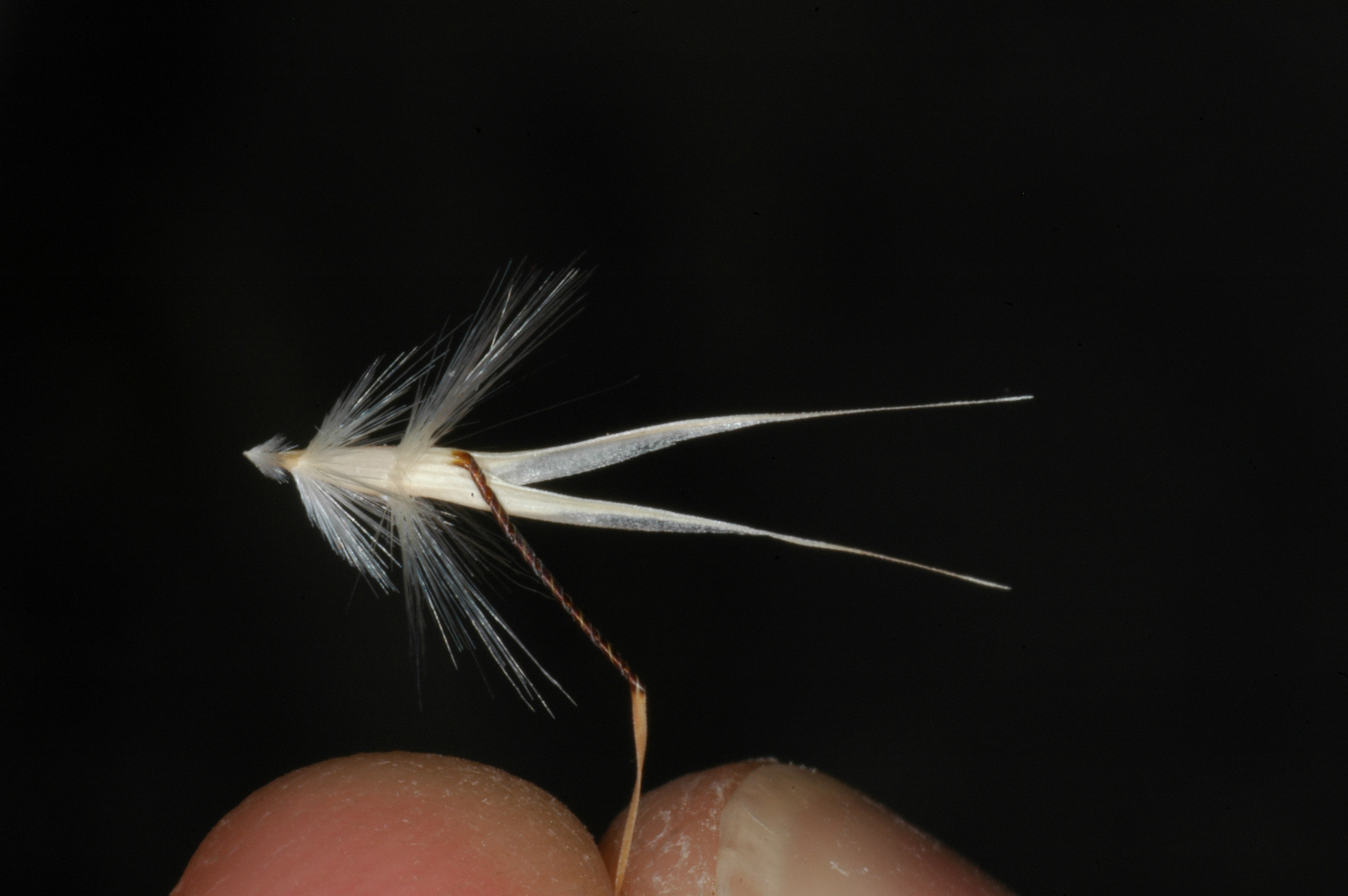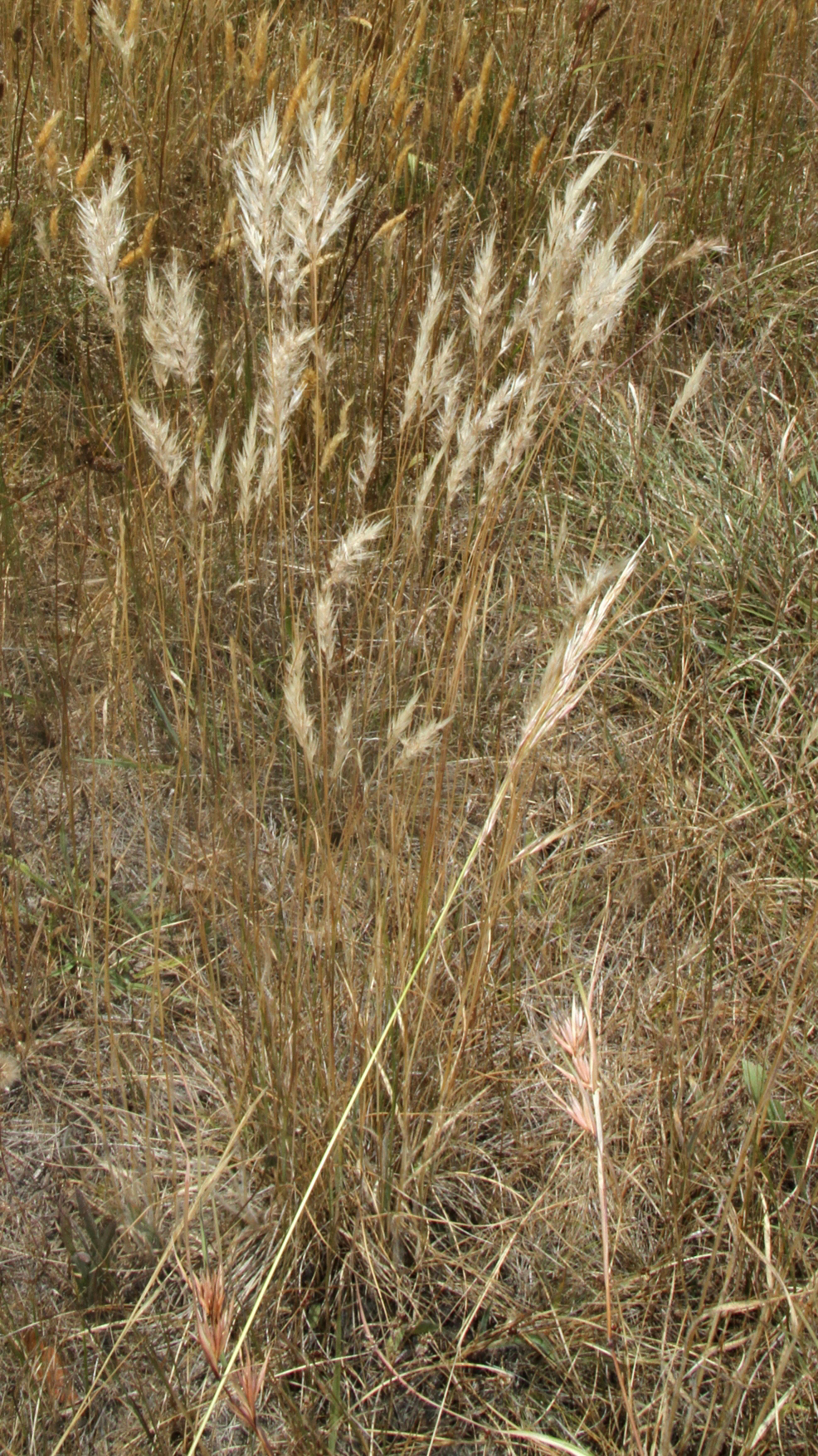 Erect tufted perennial, very variable, 20-40 cm in height with tall flowering stems to 90cm. Leaves hairy (but occasionally smooth), flat or inrolled, often bluish-green.
---
Details
Flora Type
Other Common Names

White top, Ringed Wallaby grass

Distinctive Features

Distinct long leaf collar hairs (ligule). Variable, often dense tussock but can be small and tufted.

Biology

Perennial. Moist well-drained loam and sandy loam soils in a wide geographical and environmental range including grassland and grassy woodland. Tolerates grazing.

Native Status
Flowering Time
Taxonomy
Phylum

Tracheophyta (Vascular Plants)

Class

Magnoliopsida (Flowering Plants)

Order
Family
Genus
Species
This is one of the commonest species of Wallaby-grass. Persists under mowing and grazing. Wallaby-grasses are drought hardy, tolerate low nutrient soils, but outcompeted by other plant species. They are moderately important fodder grasses with 10-25% crude protein when green, and moderate to high digestibility. Also NZ. Naturalised in California.
---
Interesting Facts
Similar Species

Very similar to R. setaceum which has larger leaves and bigger spikelets or flowers. Variable complex which interbreeds with other species including R. setaceum, R. erianthum, R. tenuius, R. procerum and R. racemosum. Interbreeds with related species.

Native Status