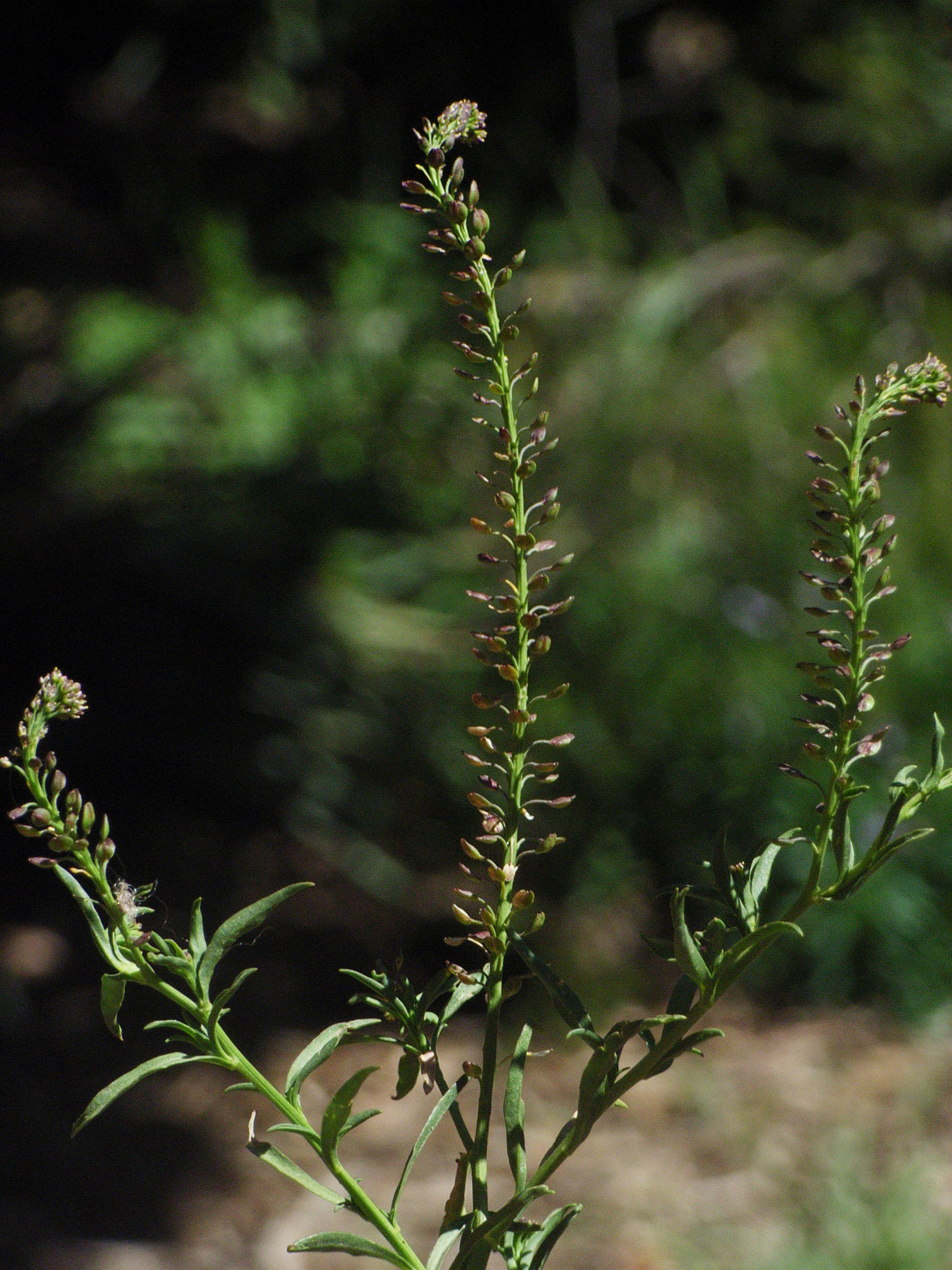 Straggly much-branched introduced plant to 70 cm high. Basal leaves to 8 cm long toothed but not divided into lobes. Inconspicuous green papery flowers with no petals (or not obvious). The stem for the seedpod is curved and flattened, with fine hairs on the upper surface when viewed against the light, or with a hand lens. Oval seedpod has a shallow notch in the tip.
---
Details
Flora Type
Distinctive Features

Lance-shaped stem leaves are sparsely hairy. Basal leaves toothed but not lobed or segmented.

Biology

Annual or perennial herb. Intrduced species from Africa. Disturbed bare ground, usually under introduced conifers where competition is reduced. Palatable to stock.

Native Status
Taxonomy
Phylum

Tracheophyta (Vascular Plants)

Class

Magnoliopsida (Flowering Plants)

Order
Family
Genus
Species
In Africa the leaves are cooked and eaten as a vegetable. It also has medicinal uses. The leaves are used in traditional medicine to treat cough, bronchitis and sore throat, and dried unripe seed is added to food for the treatment of stomach ulcers.
---
Interesting Facts
Similar Species

Very similar to L. pseudotasmanicum.

Native Status