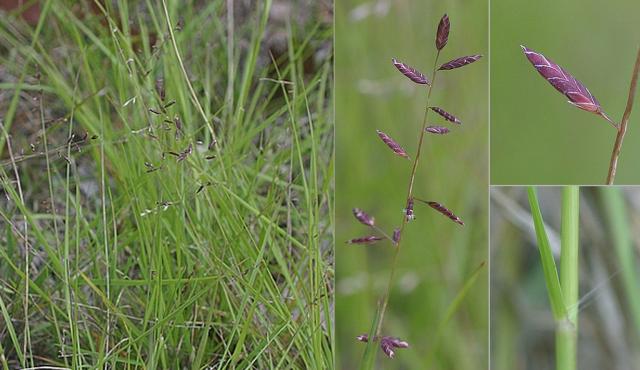 Tufted slender unbranched grass to 60 cm tall. Slender flat bright green leaves to 25 cm long. Open pyramid-shaped flowerheads to 20 cm long with dense spikelets (stems with flowers) of up to 15 olive-green to greyish flowers.
---
Details
Flora Type
Other Common Names
Distinctive Features

Spikelets (stems with flowers) are densely packed, up to 12 cm long. Distinctive longitudinal furrow between the two rows of flowers.

Biology

Perennial. Occurs in higher rainfall areas on a wide variety of soil types from sany to clay and a wide range of habitats and environments

Native Status
Flowering Time
Taxonomy
Phylum

Tracheophyta (Vascular Plants)

Class

Magnoliopsida (Flowering Plants)

Order
Family
Genus
Species
Eragrostis brownii was previously thought to be introduced to Australia but is now considered to be native to Australia.
---
Interesting Facts
Similar Species

E. browniiÃ_is a polymorphic highly variable species closely related to Eragrostis species in Asia and South America. It is a widely distributed Australian native species.Ã_

Native Status