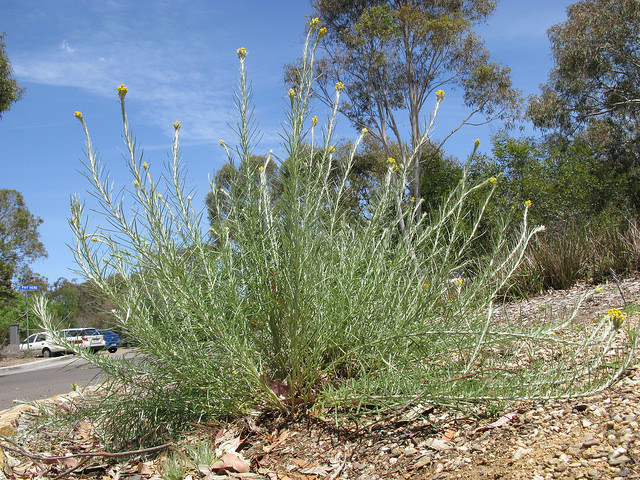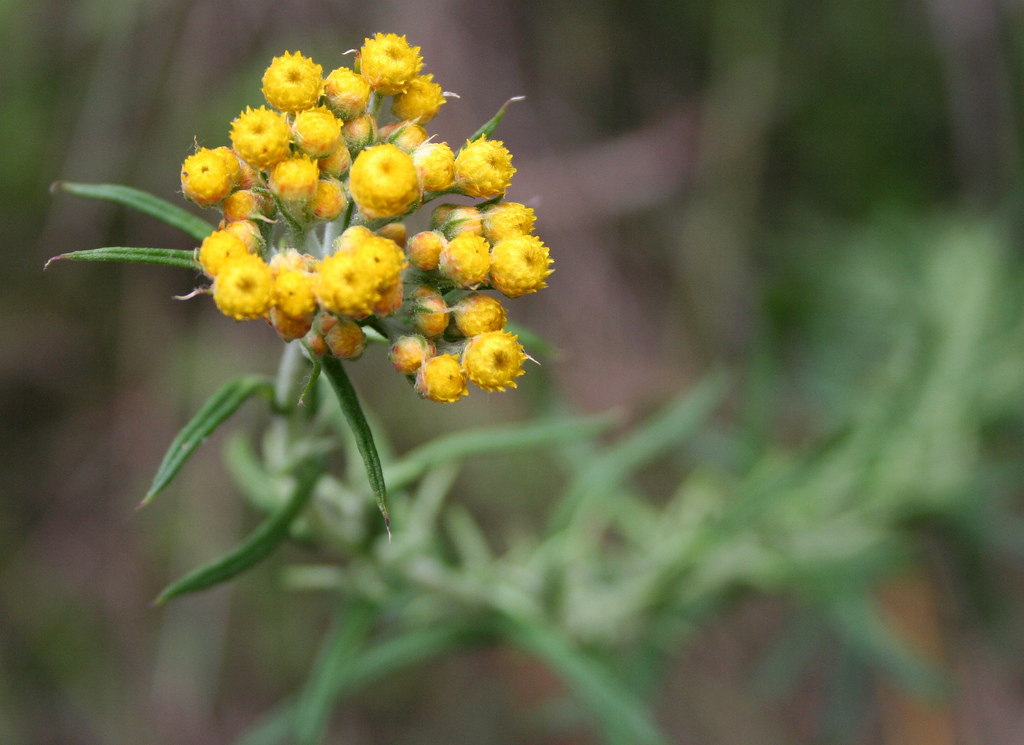 Chrysocephalum semipapposum
---
Erect herb or subshrub varying considerably in form to 60 cm tall. Stems and leaves cottony, leaves grey-green. Golden-yellow flowers on tips of stems in compact heads to 2.5 cm wide. Shows considerable variation in form and structure.
---
Details
Flora Type
Former Scientific Name
Distinctive Features

Attractive herb with sticky aromatic grey-green leaves and golden clustered flowersheads 3-7 mm across.

Biology

Perennial. Occurs in a wide variety of habitats on a range of soils, usually as scattered individual plants and seldom abundant. May dry off back to the base in very dry conditions. At times mistaken as a weed when in disturbed situations.

Native Status
Flowering Time
Taxonomy
Phylum

Tracheophyta (Vascular Plants)

Class

Magnoliopsida (Flowering Plants)

Order
Family
Genus
Species
Flowers are a nectar source for butterflies. Helichrysum are now recognised as African and Eurasian plants and Australian members have been reclassified into a number of groups including Chrysocephalum.
---
Interesting Facts
Similar Species

Intergrades with Chrysocephalum apiculatum and intermediate forms can be difficult to assign to one or other species. Flowers similar to those of Common Everlasting C. apiculatum but it is a much taller plant.

Native Status