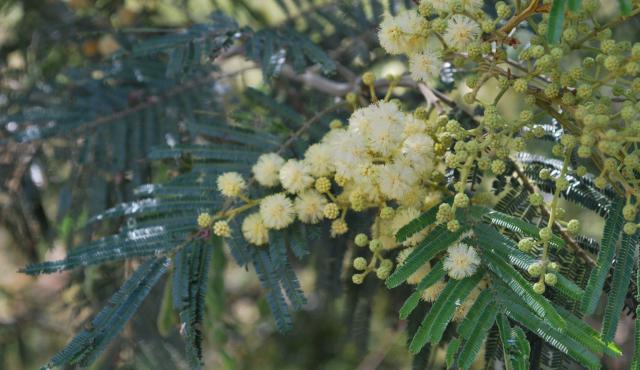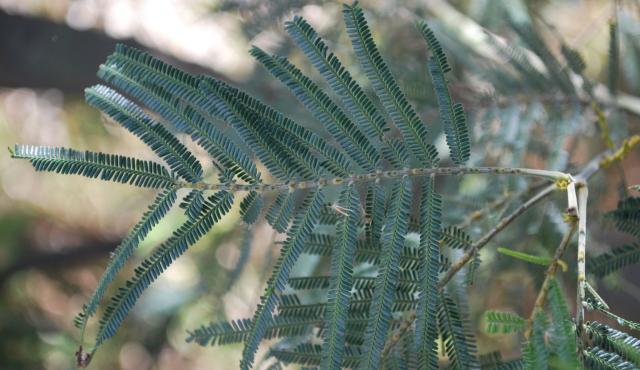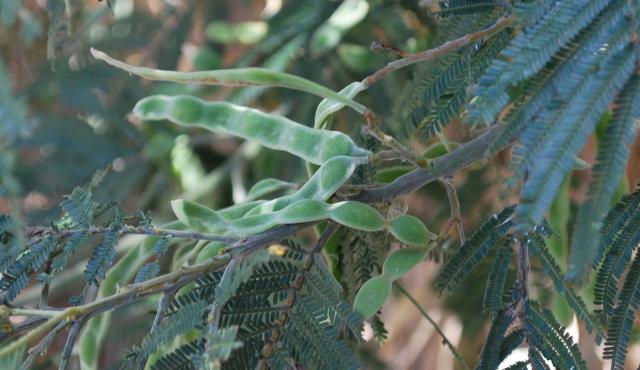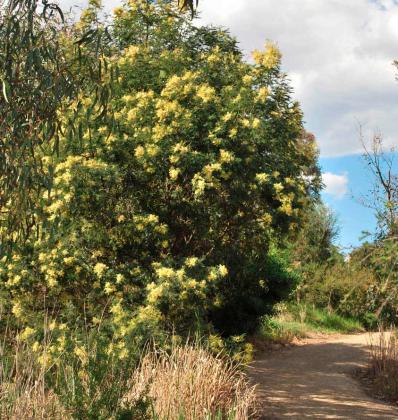 Small to medium dark green tree 6-15 m. A fast growing, open-spreading tree with smooth bark that often exudes sap. Pale primrose yellow strongly-scented ball-shaped flowers made up of tiny individuals with long yellow stamens (the part of the plant that bears the pollen). Dark green feathery leaves made up of 9-20 pairs of leaflets. Smooth, dark bark.
---
Details
Flora Type
Distinctive Features

Numerous irregularly spaced hairy glands along the softly velvet stems. Seedpod constricted between seeds.

Biology

Perennial. Adapted to fire and mechanical disturbances which aid germination of the hard-coated soils. Slightly salt tolerant. Nitrogen-fixing and therefore useful for remediation of degraded sites. Attracts pollen feeding birds. Seeds are distributed by rodents and birds.

Native Status
Flowering Time
Taxonomy
Phylum

Tracheophyta (Vascular Plants)

Class

Magnoliopsida (Flowering Plants)

Order
Family
Genus
Species
Used for making weapons by Aboriginal people. Bark was used by the Aboriginal people for making string and a containers. Gum was used as food and medicine, along with ash and bark. The rare Tasmanian Hair Streak Butterfly Pseudalmenus chlorinda myrsilus lays its eggs in the cracks of the bark.
---
Interesting Facts
Similar Species

Distinguished from Silver Wattle A. dealbata by irregular glands along central vein of leaves, and by later flowering time.

Native Status