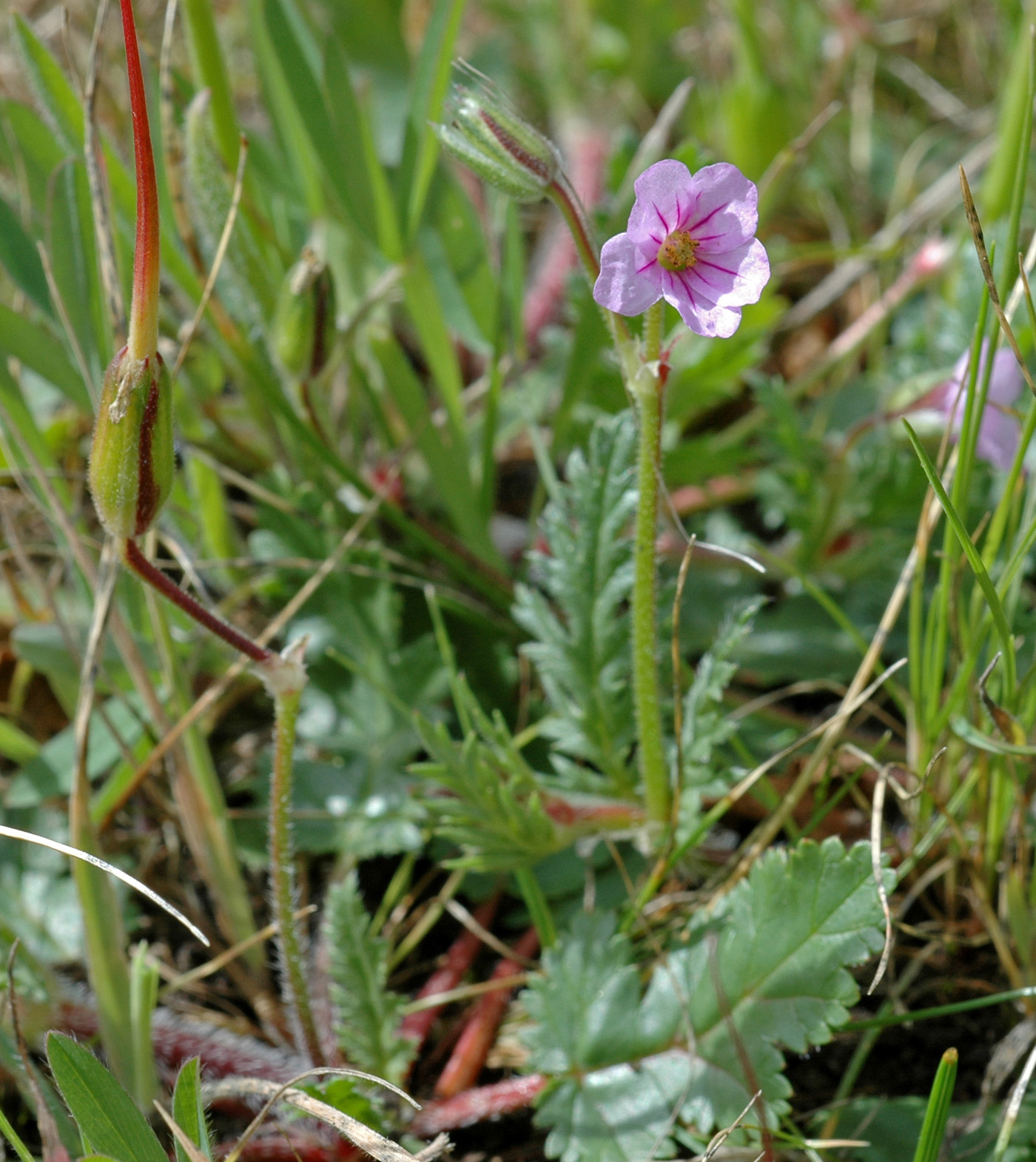 Upright stiff-stemmed introduced weed to 50 cm high with stiff stems from flat rosette of deeply lobed green leaves on red stalks. Stems and leaves somewhat hairy. Small geranium-like flowers in a group of 1-3 have five purple-streaked pink, lavendar or blue petals.
---
Details
Flora Type
Other Common Names
Distinctive Features

Upright storkbill-shaped seedpod >8.5 cm long with an awn or bristle that helps it to pierce the soil crust for germination.

Biology

Annual. Widespread, common, occurs on roadsides, pastures, grasslands, on fertile soil. Regarded as an environmental weed in Vic. Major issue for sheep graziers as corkscrew-like seed contaminates wool and gets into the ears and eyes of livestock causing damage.

Native Status
Flowering Time
Taxonomy
Phylum

Tracheophyta (Vascular Plants)

Class

Magnoliopsida (Flowering Plants)

Order
Family
Genus
Species
Native of South Africa. Widely naturalised in southern Australia. Long storkbill-shaped seedpod, bursts open in sharp spiral when ripe.Seeds twist themselves into the ground hygroscopically to aid germination.
---
Interesting Facts
Similar Species

Similar in appearance to E. brachycarpum.

Native Status