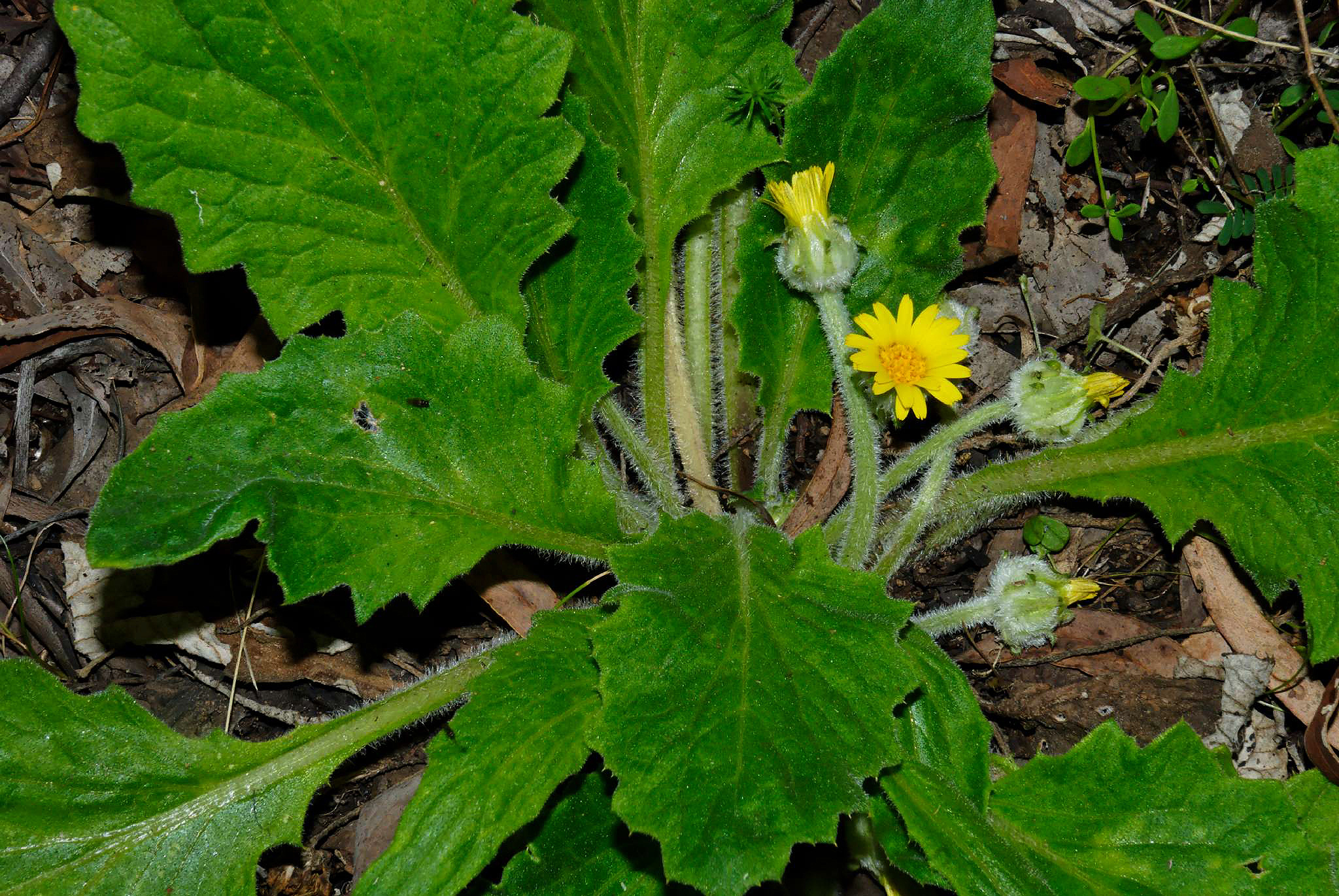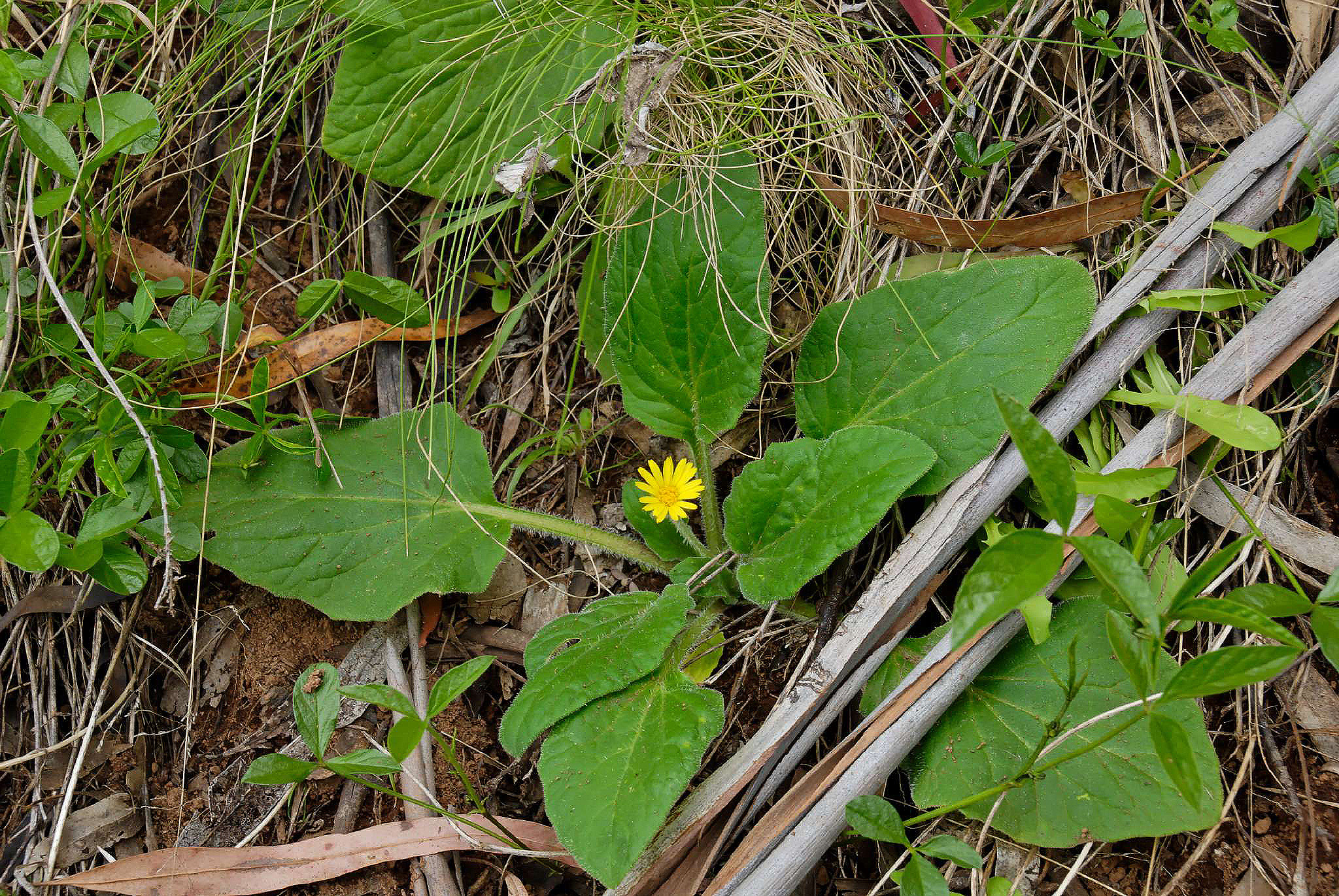 Flattened daisy to 30 cm high with flat green irregularly-toothed rosette leaves to 25 cm long and to 9 cm wide, furry beneath. Daisy flower yellow, 10-20 mm across on stout stem.
---
Details
Flora Type
Distinctive Features

Yellow daisy with a rosette of flat ground-hugging leaves.

Biology

Annual. Occurs on sandy and loamy soils in a range of habitats, including roadsides and disturbed areas. Considered a weed in lawns and gardens. Insect-pollinated. Flat habit protects it from grazing.

Native Status
Flowering Time

Mostly in spring, but throughout year according to rain.
Taxonomy
Phylum

Tracheophyta (Vascular Plants)

Class

Magnoliopsida (Flowering Plants)

Order
Family
Genus
Species