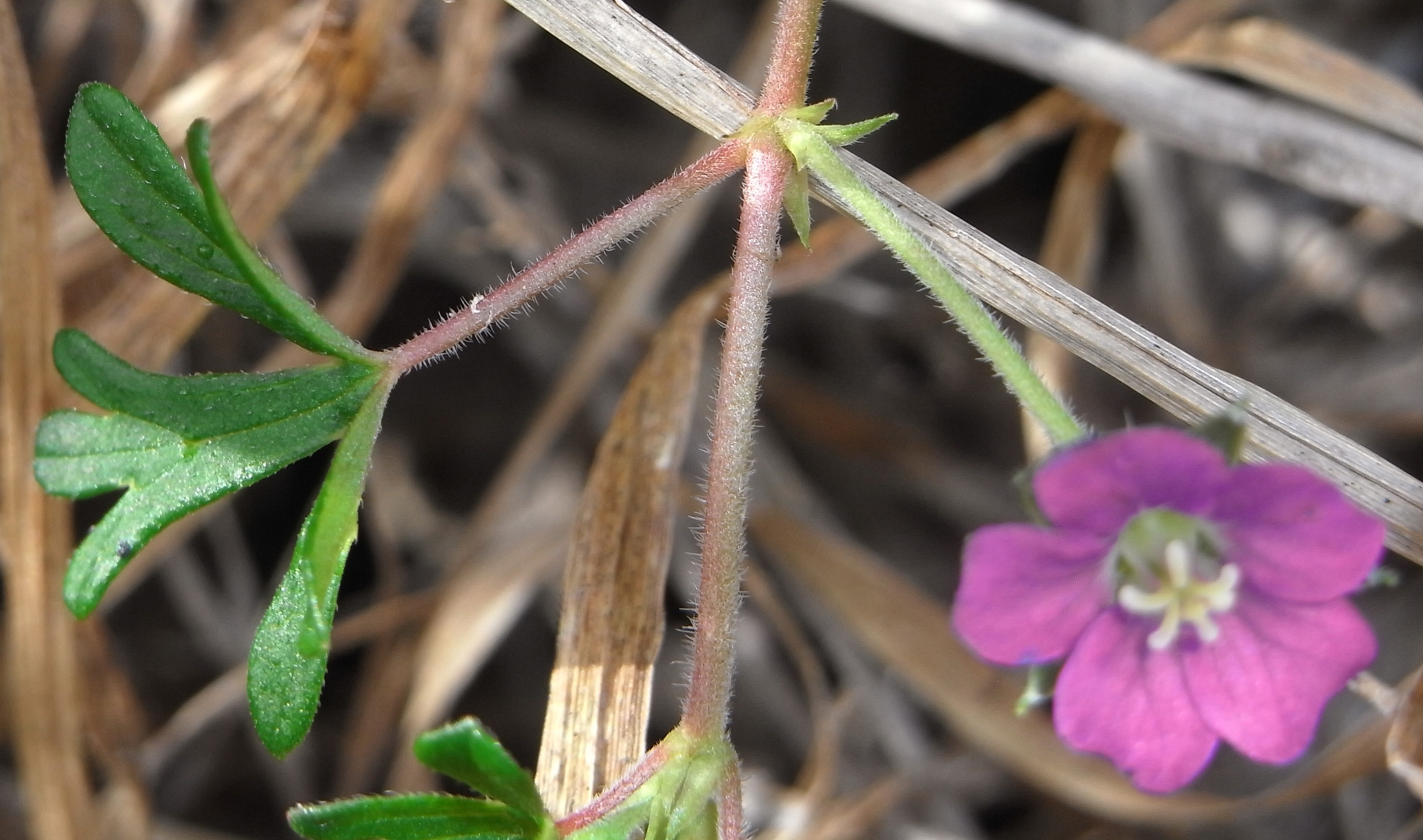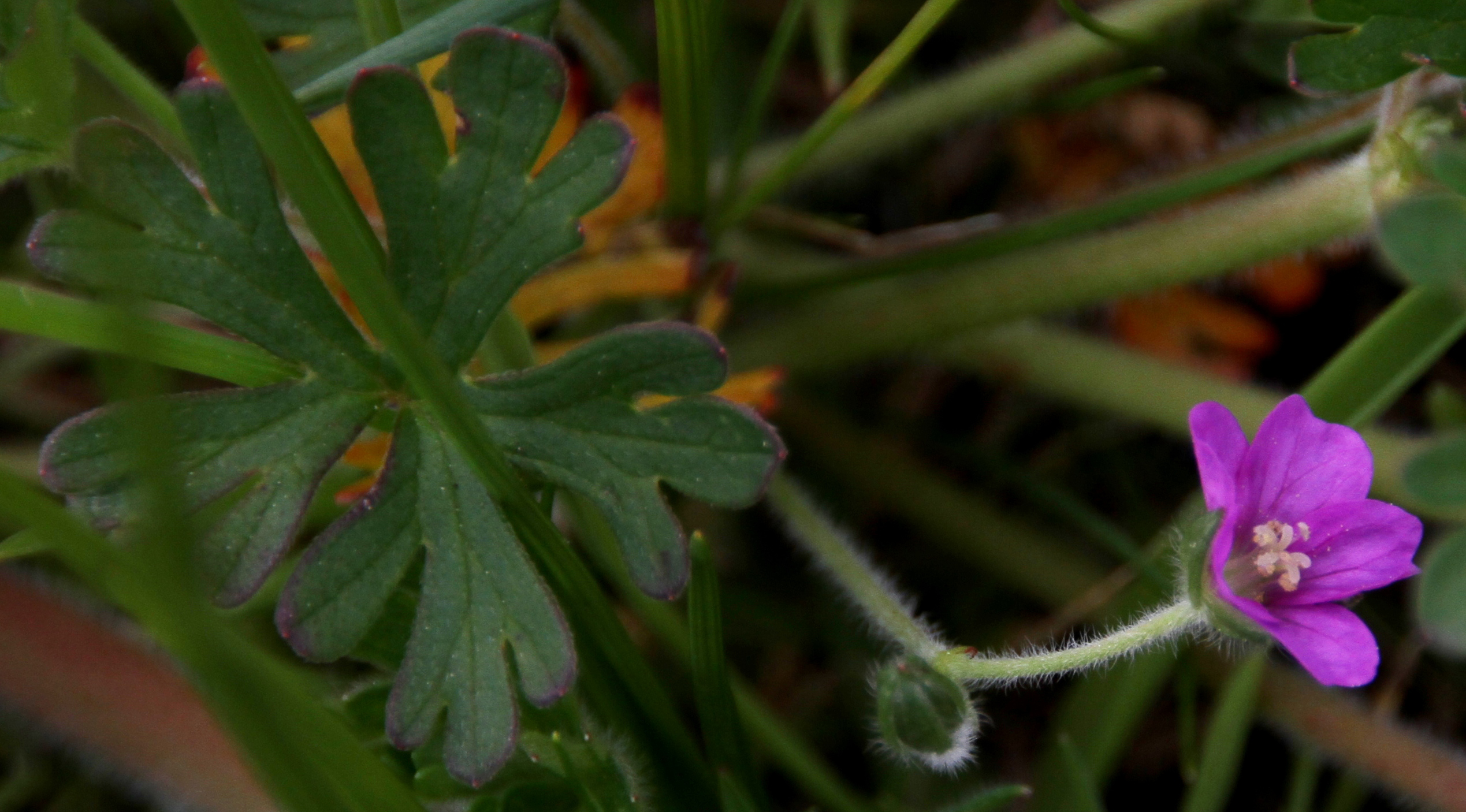 Trailing perennial herb to 50 cm. Round leaves deeply divided into 5-7 narrow lobes each forked two or three times. Paired or single bright pink flowers with distinctly notched petals. Edible round to turnip-shaped taproot.
---
Details
Flora Type
Former Scientific Name

Geranium solanderi var. solanderi

Distinctive Features

Stems and stalks covered with dense short to long hairs at right-angles to the plant. Flowers similar to G. retrosum but twice the size, with narrow lobes.

Biology

Perennial. Common and widespread in a range of habitats. Long-lived species. May persist in disturbed sites. Seed has an awn or bristle that helps it to pierce the soil crust for germination.

Native Status
Flowering Time
Taxonomy
Phylum

Tracheophyta (Vascular Plants)

Class

Magnoliopsida (Flowering Plants)

Order
Family
Genus
Species
Many Geranium species have branched or single tapered tuberous taproots that were roasted as food by Aboriginal people. This species has a turnip-shaped edible taproot. The roots of some species contain high levels of tannins and were used as an anti-diarrhoeal.Listed as a threatened species in Vic.
---
Interesting Facts
Similar Species

There has been taxonomic studies of Geraniums, particularly members of the G. solanderi complex. confusion with G. beardsdellii, G. pallidiflorum, G. inundatum, G. carrolii, G. ciliocarpum, G. gardneri.

Native Status