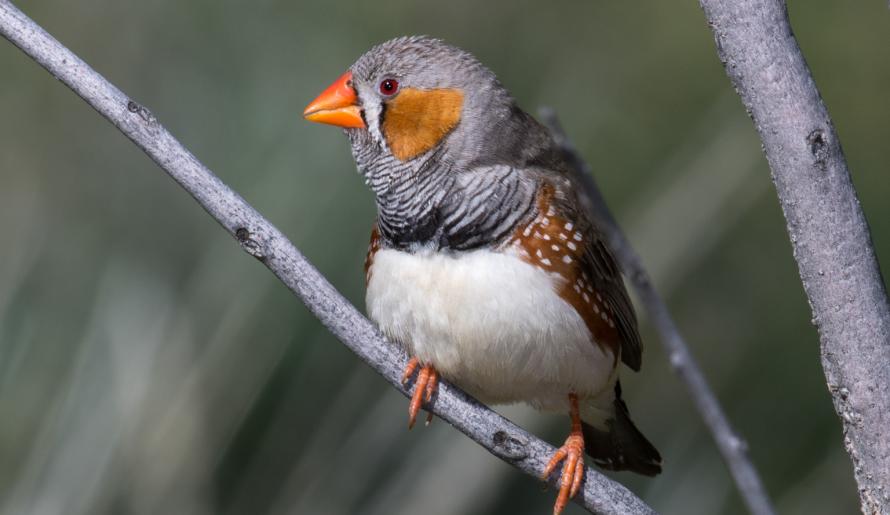 ---
Details
Type
Group
Biology

Breeding season: October to April, varies depending on rainfall. They pair for life. The female selects the nest site, but both sexes care for the eggs and the young. The male gathers most of the nesting material. The female constructs the loose dome-shaped nest.

Distinctive Markings

Black tear drop eye stripes. Zebra-like black and white barring on the rump and upper tail.
Taxonomy
Phylum
Class
Order
Family
Genus
Species
With a time-span of 70 to 80 days from hatching to becoming sexually active, the Zebra Finch is one of the fastest maturing bird species recorded.
---
Interesting Facts
Diet

Omnivore. Feeds on grass seeds and insects.

Habitat

Found in grasslands, shrublands and sparsely treed woodlands, usually not far from water.

Native Status