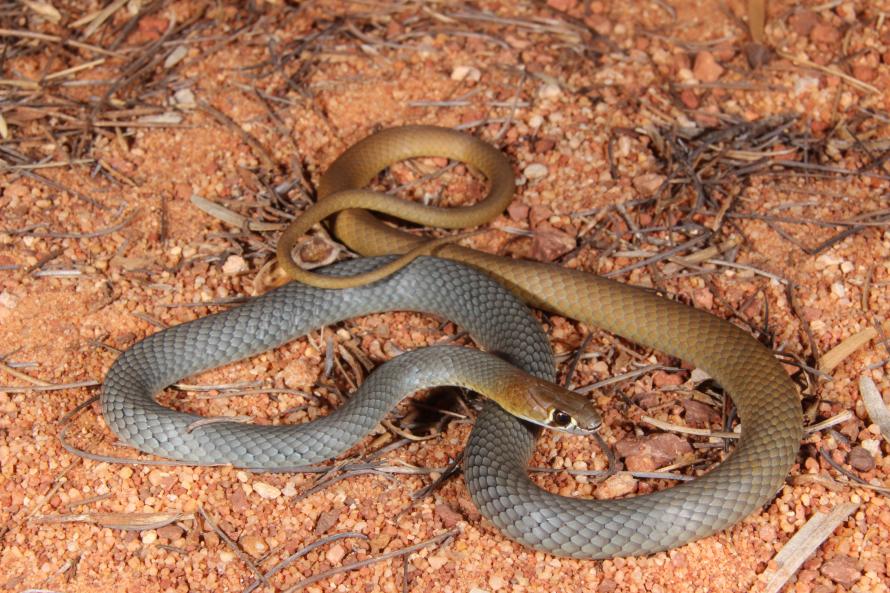 ---
Details
Type
Group
Biology

Oviparous (egg laying) with a clutch size of 3-9 (average six).

Distinctive Markings

Reddish tinge on its fore-body. Dark, comma-like marking below its eye.
Taxonomy
Phylum
Class
Order
Family
Genus
Species
The Yellow-faced Whip Snake is diurnal. It is fast moving with a nervous disposition. Proportionately, whip snakes have the largest eyes of any Australian snake and vision plays an important role in prey capture. Sometimes observed in groups, where several males are attracted to a receptive female.
---
Interesting Facts
Diet

Carnivore, lizards and their eggs but will also eat frogs and other snakes

Habitat

Found in forests, grasslands, dry rainforests, modified pastures and urban areas.

Native Status