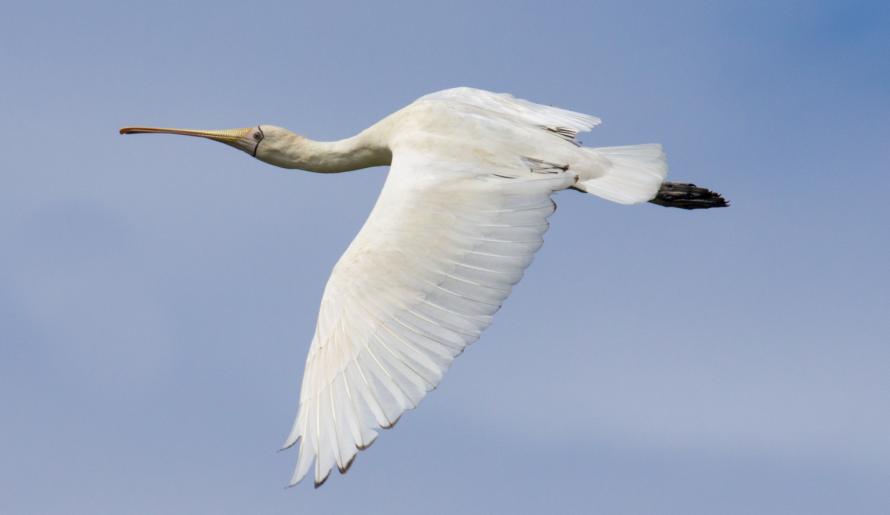 ---
Details
Type
Group
Biology

Breeding season: July to November in the south. Clutch size is two to four. Often nests in colonies with other water birds, such as Ibises and Royal Spoonbills. Nest is a shallow, unlined platform of sticks, rushes and reeds, positioned in high forks of trees over water or in among reed beds. Males collect nest materials. Females build the nest. Both sexes incubate the eggs and care for the young.

Distinctive Markings

Yellow face and spatulate (spoon-shaped) bill.
Taxonomy
Phylum
Class
Order
Family
Genus
Species
Yellow-billed Spoonbills can use much smaller bodies of water than the related Royal Spoonbills.
---
Interesting Facts
Diet

Carnivore. Feeds on aquatic insects and their larvae, using its bill to sweep shallow waters for prey.

Habitat

Found in freshwater wetlands and swamps, and occasionally saltwater areas.

Native Status