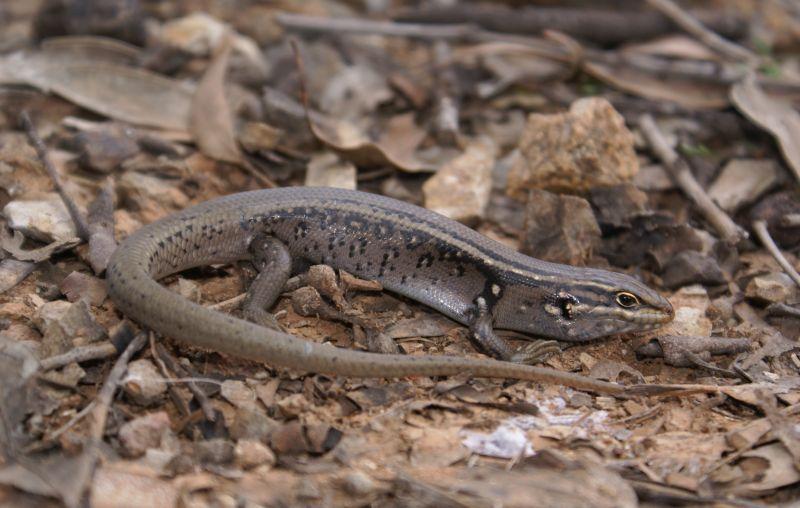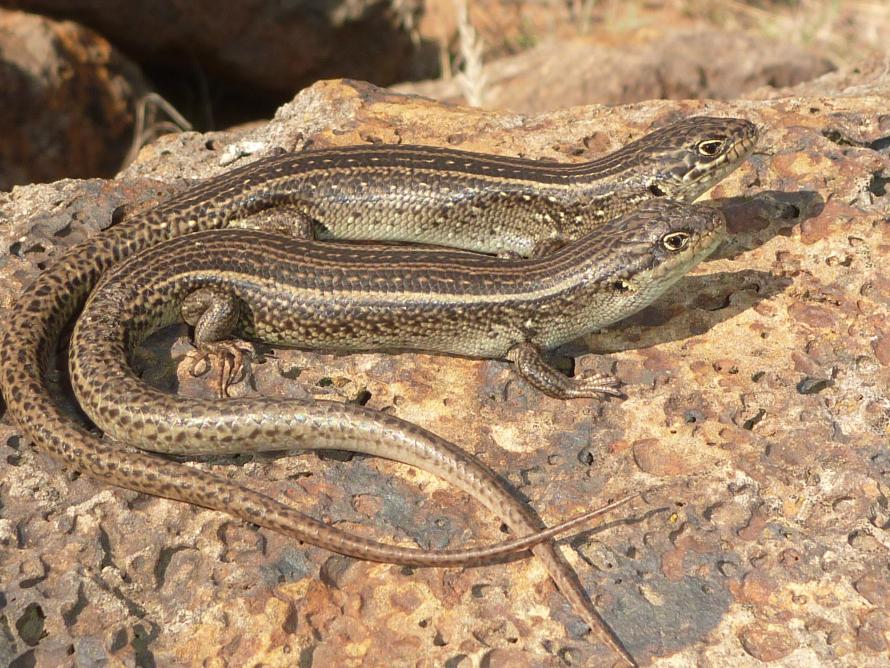 ---
Details
Type
Group
Other Common Names

Centralian Ranges Rock-skink

Biology
Distinctive Markings

Head with a pale streak running from above the mouth to the ear, passing under the eye.
Taxonomy
Phylum
Class
Order
Family
Genus
Species
White's Skinks prefers rocky habitats with well-developed canopy cover. They can be found basking or foraging on rocky outcrops or sheltering in burrows under rock slabs or logs.
---
Interesting Facts
Diet

Omnivore, including ants, leaf-hoppers, spiders, and millipedes and occasionally they consume plant material.

Habitat

Found in dry forests, open woodlands and coastal heath.

Native Status