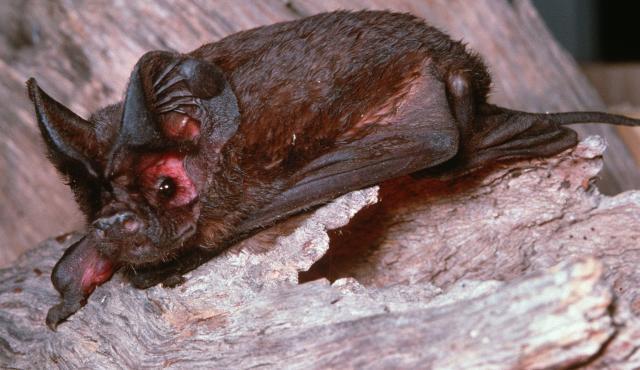 ---
Details
Type
Group
Biology

Roosts under peeling bark and in tree hollows. Females form colonies of approximately 20 while males roost alone or in small groups. Hibernation occurs over winter. One or two young are born in October-November. They forage below the canopy amongst vegetation.

Distinctive Markings

A distinct white stripe of fur occurs along each side of the body under the wings. May also have white patches on the chest.
Taxonomy
Phylum
Class
Order
Family
Genus
Species
Largest of all the free-tail bats, bats which have part of their bony tail extending from the tail membrane. One of the few microbats with calls able to be heard by humans.
---
Interesting Facts
Diet

Carnivore. Moths, bugs, grasshoppers, ants and non-flying beetles.

Habitat

Grasslands, forests, woodland, shrubland and urban areas.

Native Status