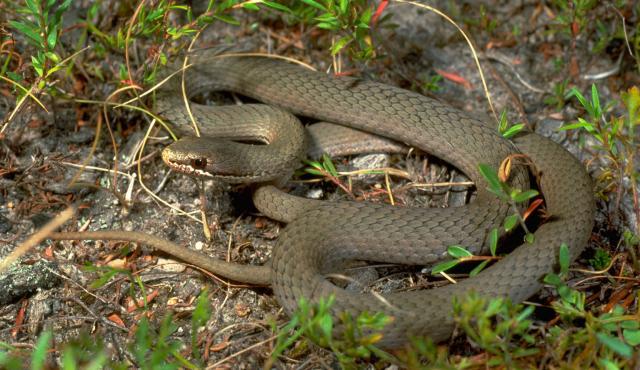 ---
Details
Type
Group
Biology

Active day and night. Viviparous (live young). Produces 3 to 10 live young in late summer. Stays in areas of heavy cover unless basking.

Distinctive Markings

White stripe along the upper lip.
Taxonomy
Phylum
Class
Order
Family
Genus
Species
Australia's most cold tolerant snake, inhabiting areas on Mount Kosciuszko above the snow line.
---
Interesting Facts
Diet

Carnivore. Small lizards, lizard eggs and frogs.

Habitat

Forested areas of southern Victoria usually in wetter habitats. One of the few snakes in Australia to survive high altitudes and southern latitudes, being cold-adapted.

Native Status