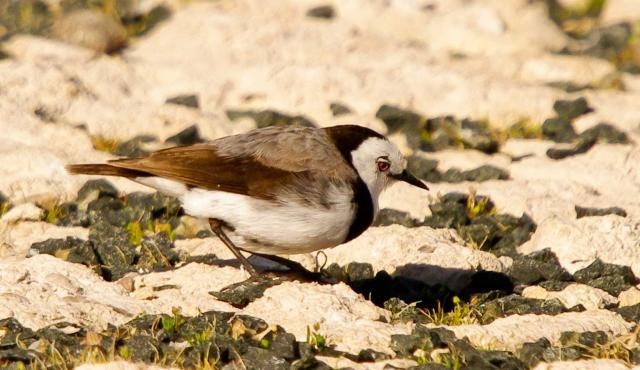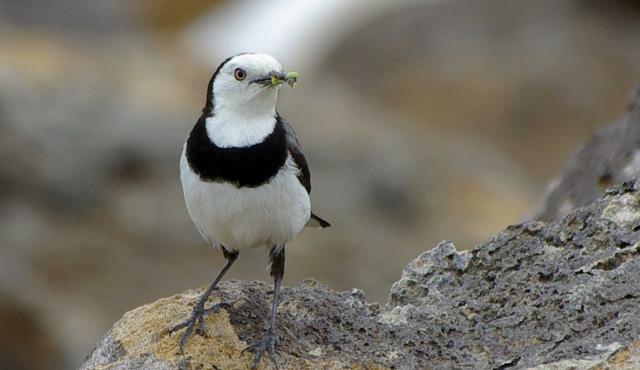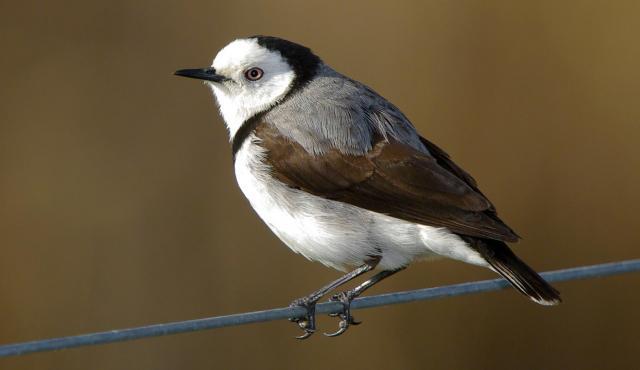 ---
Details
Type
Group
Biology

Breeds from July-January. Males and females form pairs at the end of winter while feeding in flocks. The male carefully guards the female and defends a small nest site territory. The female builds a cup nest of grass and twigs in a tussock or low shrub. Both male and female assist with incubation of the eggs and feeding of the young.

Distinctive Markings

The male has a distinctive black, white and grey plumage with a prominent black breastband.
Taxonomy
Phylum
Class
Order
Family
Genus
Species
DNA studies have shown that chats are a type of honeyeater.
---
Interesting Facts
Diet

Omnivore, feeding on small invertebrates including midges, kelp-flies, bugs and beetles. They generally run along the ground picking up food items.

Habitat

Grass clumps, open damp ground, heath, saltmarshes, mangroves, dunes, saltbush plains.

Native Status