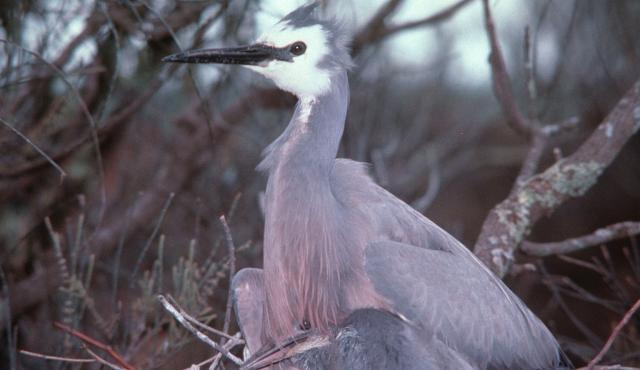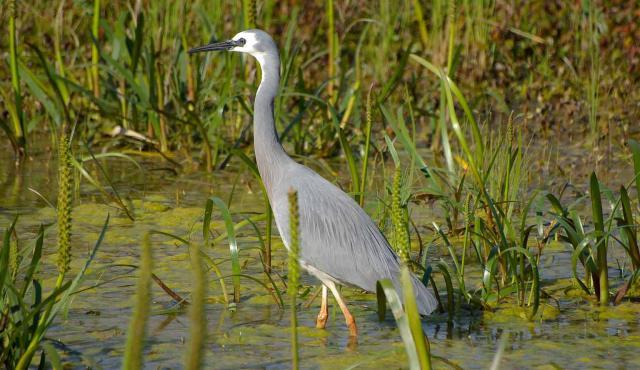 ---
Details
Type
Group
Biology

Breeding season mainly October to December. May breed outside this season in response to rainfall. Both sexes share incubation of eggs and care of young. Builds nest in tall trees. Female lays 3 to 5 pale blue eggs. Incubation period 21-24 days. Young fly 40-45 days. Normally nomadic.

Distinctive Markings

Rufous grey plumes on lower neck and upper breast with a characteristic white face.
Taxonomy
Phylum
Class
Order
Family
Genus
Species
---
Found throughout mainland Australia and Tasmania, as well as many coastal islands. Also found in New Guinea, New Caledonia and New Zealand.
Source: Atlas of Living Australia
When breeding White-faced Herons have long nuptial plumes on the head, neck and back.
---
Interesting Facts
Diet

Carnivore. Small, aquatic creatures including fish, insects and amphibians.

Habitat

Sea coasts, marshes, lakes, flooded fields. Lowlands to 1500 m.

Native Status