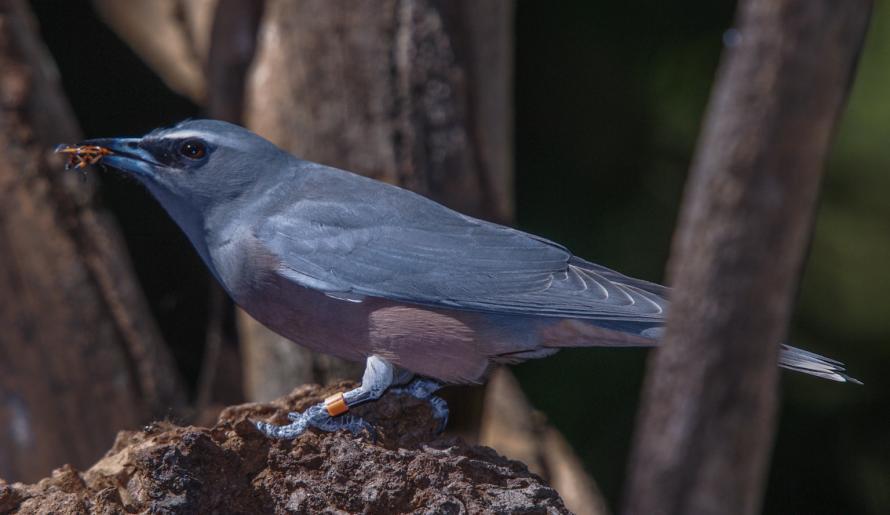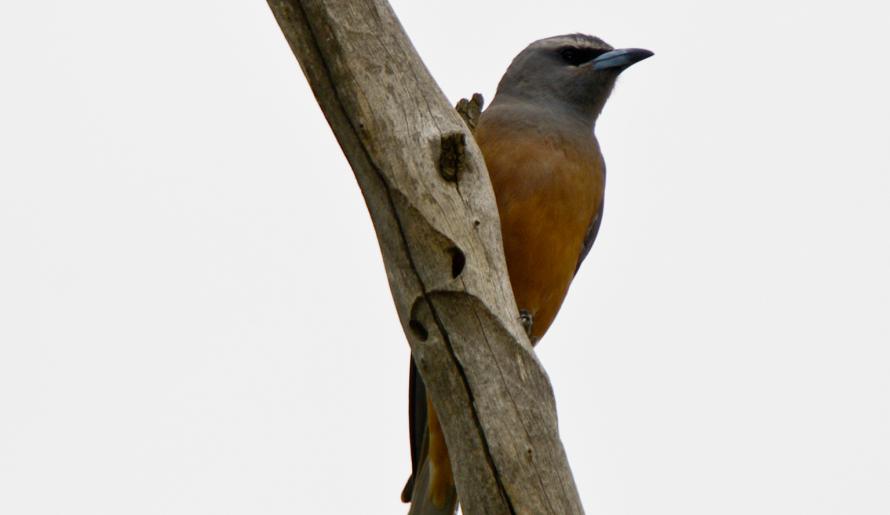 ---
Details
Type
Group
Biology

Breeding season: August to December. Clutch size is two to three. Builds a loose shallow nest from twigs, grasses and roots which is placed in a tree fork, hollow stump or fence post, about 1 m to 6 m above the ground. Both sexes build the nest, incubate the eggs and feed the young.

Distinctive Markings

White eyebrow. This species is the most 'colourful' of all the woodswallows.
Taxonomy
Phylum
Class
Order
Family
Genus
Species
Woodswalllows roost together in tight clusters at night, as well as during cold weather and storms. Like other woodswallows, this species has a divided, brush-tipped tongue that can be used to feed on nectar from flowers. They are nomadic, and somewhat migratory as they move north in autumn and south in spring.
---
Interesting Facts
Diet

Omnivire. Feeds on insects and nectar.

Habitat

Found in a wide range of inland habitats, from eucalypt forests and woodlands to dry heaths and spinifex.

Native Status