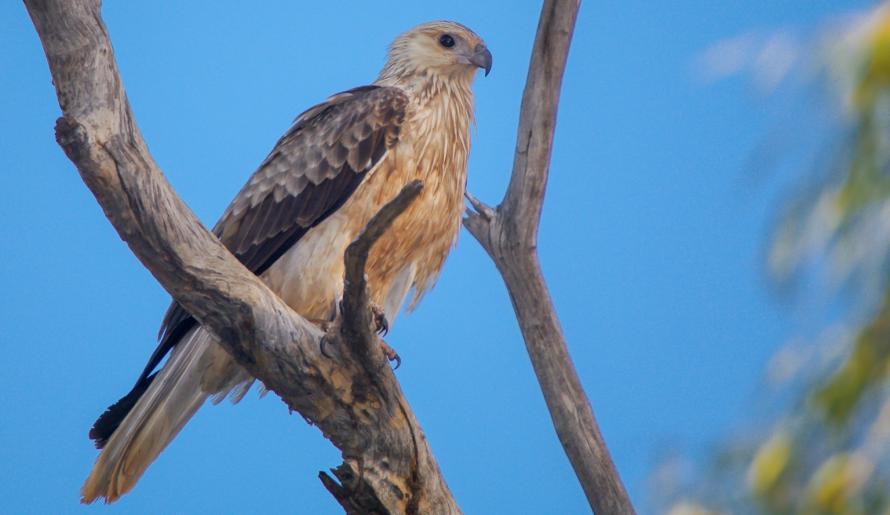 ---
Details
Type
Group
Biology

Breeding season: July to January in the south, and March to October in the north. Clutch size is one to three. They appear to mate for life. The bulky nest platform is built of sticks in a tall tree and may be reused, growing larger over time. Both sexes build the nest and incubate eggs (females do most of the work). Pairs actively defend the area around the nest.

Distinctive Markings

The underwings have a characteristic pale 'M' shape when open.
Taxonomy
Phylum
Class
Order
Family
Genus
Species
Whistling Kites tend to be found singly or in pairs, but sometimes gather in larger groups, particularly during nomadic movements, at roost sites and at sources of plentiful food.
---
Interesting Facts
Diet

Carnivore. Feeds on small mammals, birds, fish, insects and carrion (dead animals).

Habitat

Found in woodlands, open country and wetlands.

Native Status