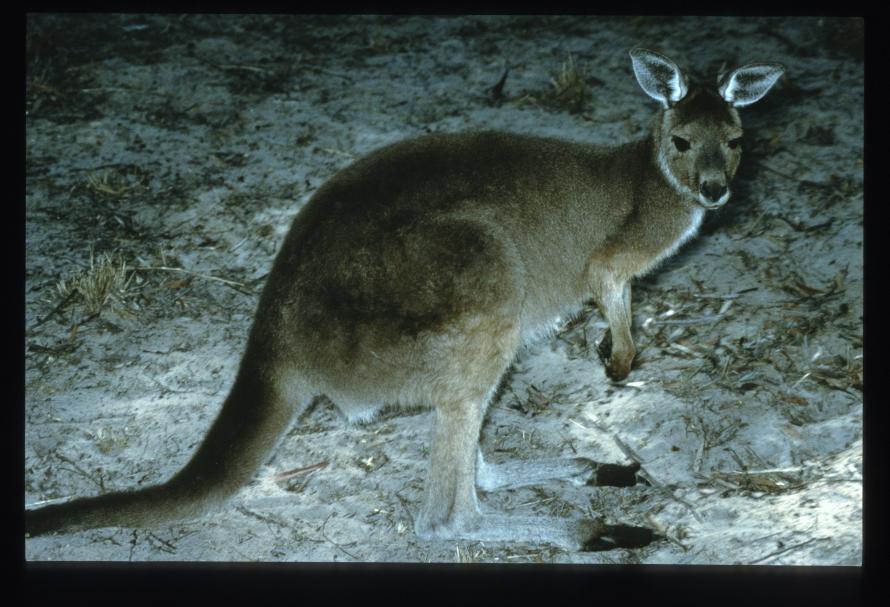 ---
Details
Type
Group
Biology

The Western Grey Kangaroo is one of the largest kangaroos. Breeding occurs throughout the year, peaking in summer. Gestation takes about 36 days. The joey leaves the pouch at about 11 months. The joey sucks from the mother until about 18 months.

Distinctive Markings

Muzzles have finer hairs than most other kangaroo species.
Taxonomy
Phylum
Class
Order
Family
Genus
Species