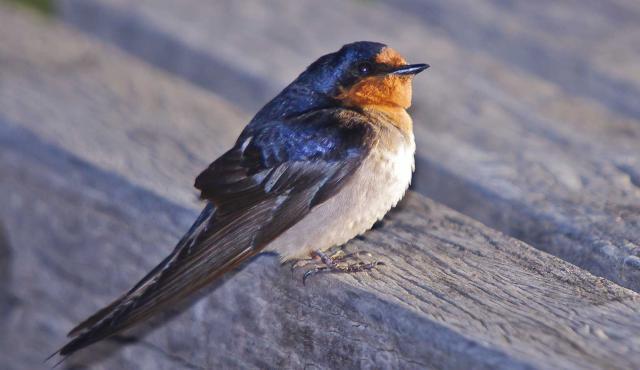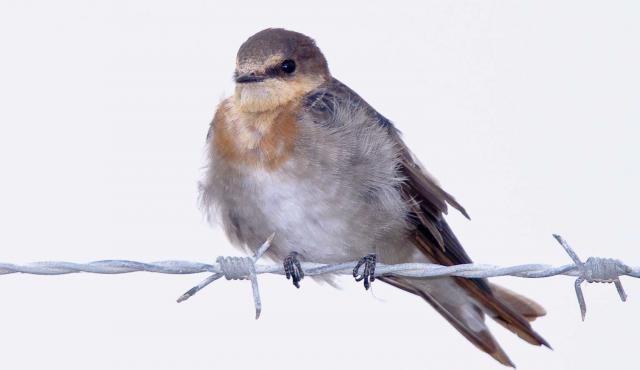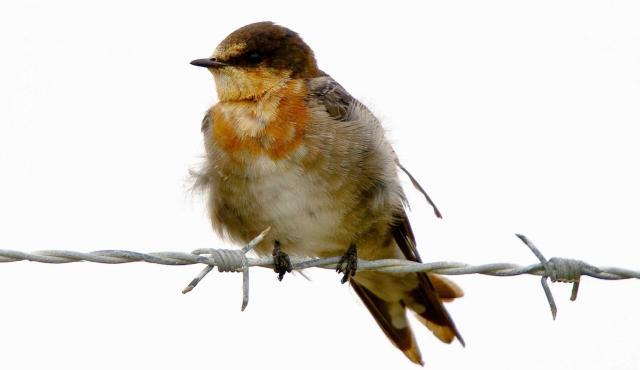 ---
Details
Type
Group
Other Common Names

Australian or House Swallow

Biology

Breeds August-December. Builds an open cup nest of mud and grass, often under bridges and verandahs. The female incubates the eggs but both male and female build the nest and feed the young.

Distinctive Markings

A metallic blue-black bird with a distinctive rust coloured face, throat and upper breast.
Taxonomy
Phylum
Class
Order
Family
Genus
Species
Welcome Swallows often build their mud nests close to human habitation.
---
Interesting Facts
Diet

Carnivore, feeding on a wide variety of insects generally caught in flight.

Habitat

Grasslands, open woodlands, rivers, wetlands and urban areas.

Native Status