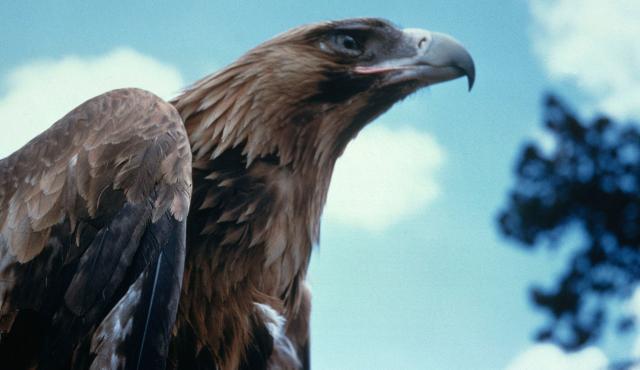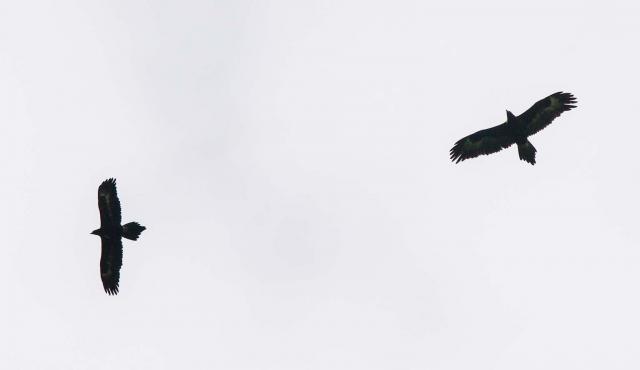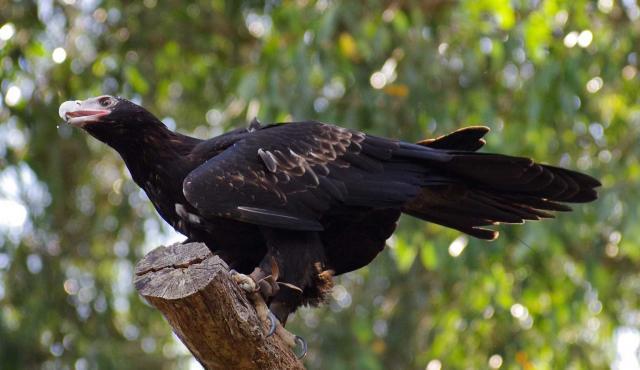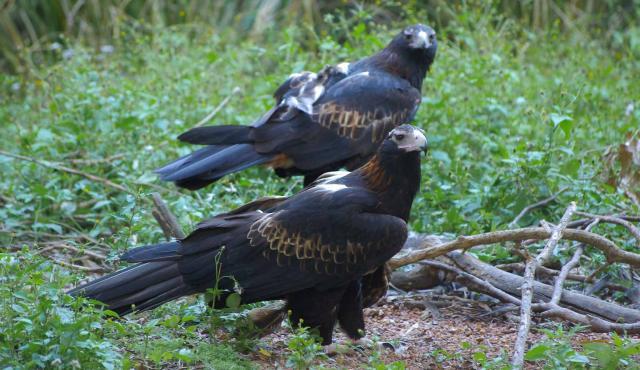 ---
Details
Type
Group
Biology

Breeds June-October. They are monogamous and mate for life. Established breeding pairs are territorial and will occupy the same area, defending their nest site from other Wedge-tailed Eagles and other intruders. The nest is a huge structure made from sticks, generally constructed in a tree fork or limb.

Distinctive Markings

Observed overhead, very dark underside with a pale line at the base of the flight feathers along the underwing. Very distinctive wedge-shaped tail.
Taxonomy
Phylum
Class
Order
Family
Genus
Species
The Wedge-tailed Eagle is Australia's largest bird of prey.
---
Interesting Facts
Diet

Carnivore. Feeds on live prey and carrion. Live prey includes mostly rabbits and hares, however lizards, mammals and other birds may also be eaten. Carrion and roadkill is often a source of food.

Habitat

Forests to treeless plains.

Native Status