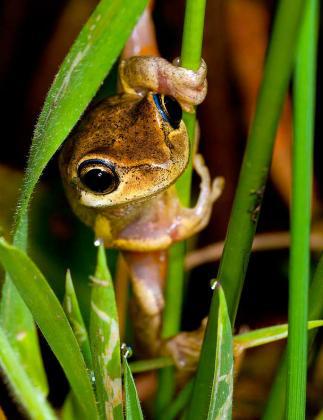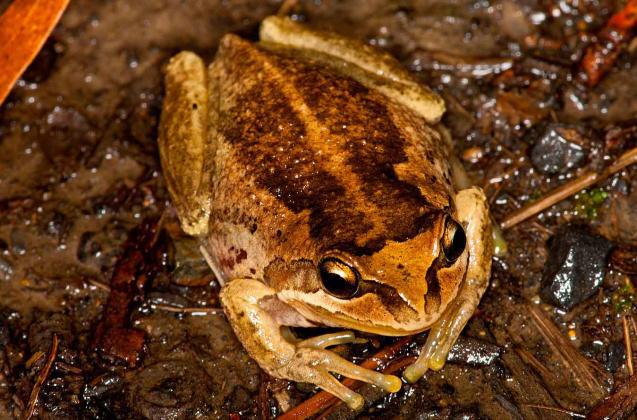 Litoria verreauxii verreauxii
---
---
Details
Type
Group
Other Common Names
Biology

Breeding season: late winter to autumn. Females lay 500-1,000 pigmented eggs in a jelly mass, generally attached to submerged vegetation.

Distinctive Markings

Adults have a pale mid-vertebral stripe which bisects a slightly darker brown patch. Slightly pointed snout and indistinct tympanum.
Taxonomy
Phylum
Class
Order
Family
Genus
Species
The female attaches spawn to submerged vegetation using her feet.
---
Interesting Facts
Diet

Carnivore. Adults feed on invertebrates.

Habitat

Open grassland near permanent water.

Native Status