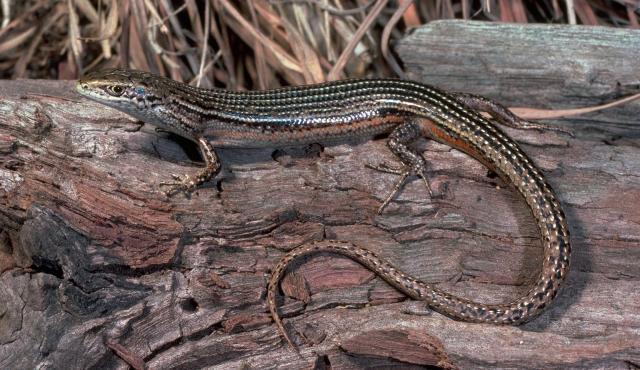 ---
Details
Type
Group
Other Common Names

Southern Grass Tussock Skink, Southern Tussock Grass Skink

Biology

Active by day. Viviparous (live young). Females give birth to a maximum of 11 live young in late summer.

Distinctive Markings

Thin, pale stripe runs from behind the ear to the tail.
Taxonomy
Phylum
Class
Order
Family
Genus
Species
---
Disjunct distribution in 5 areas from the highlands of New South Wales, to New England Tablelands, lowland basalt plains of southern Victoria, eastern South Australia and central Tasmania.
Source: Atlas of Living Australia
Specific to tussock grassland where there are very few trees.
---
Interesting Facts
Diet

Carnivore. Opportunistic arthropod feeder including spiders, crickets, larvae and adult moths and beetles.

Habitat

Found from the Grampians in the west through the basalt plains west of Melbourne to north-east Victoria.

Native Status